One thing I've noticed is I'm melting my shoe on the exhaust when I brake.
To ty to cure the problem I've put some exhaust wrap on .....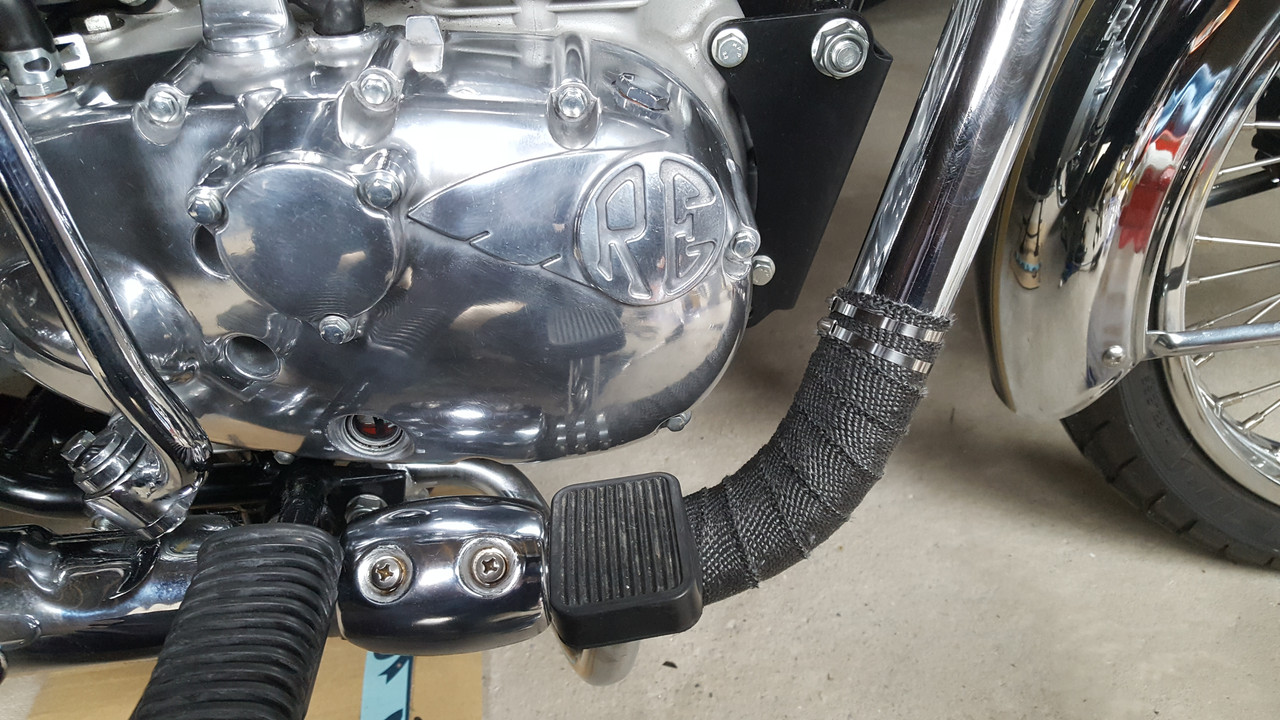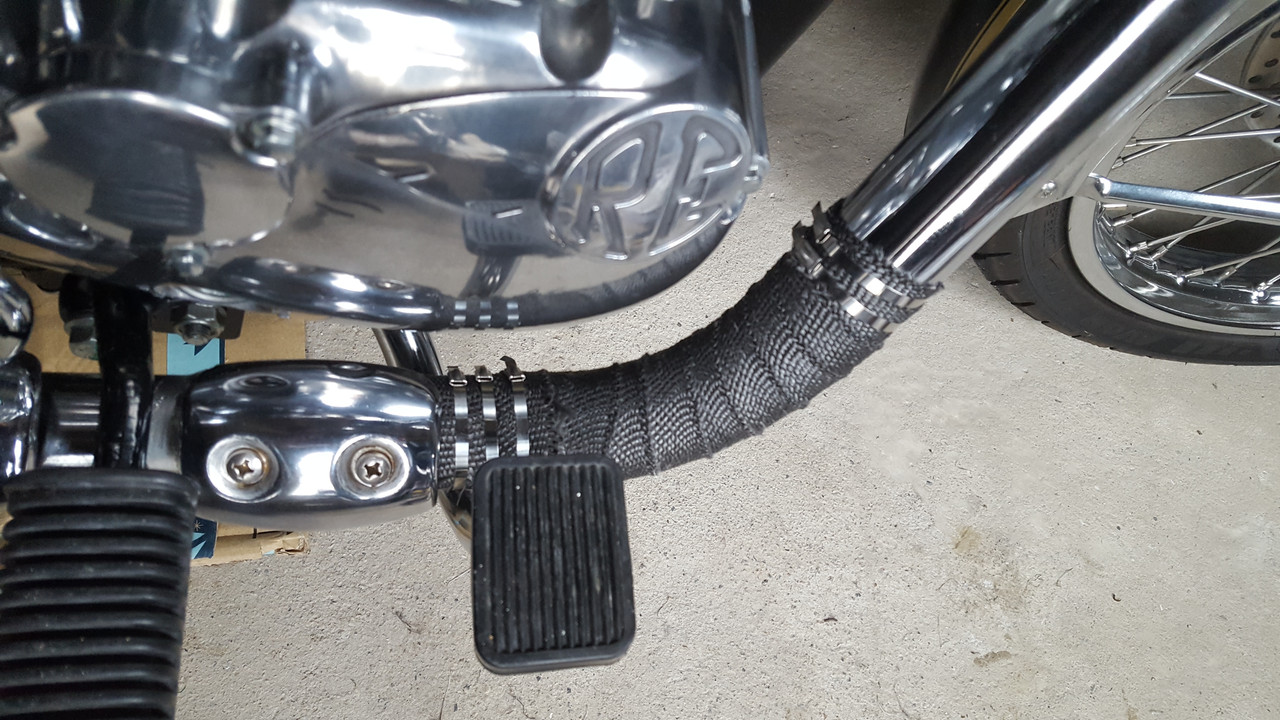 I'm not 100% sure how secure those stainless steel cable ties are but I've got some stainless hose clamps as a standby.
As a matter of interest, any views on wrapping the full downppe?