Ive already got a mint '09 fi innova with 2k on the clock. I went into my local honda dealers 2 weeks ago to see an '04 carb version innova with less than 2000 miles from new in mint condition.


Next thing you know its in me garage!!!
Having 2 of the same model bike doesn't really work for me, and Im after a R/E bullet so one must go. The '04 has a full mot, recent service and an iridium plug, apart from that its totally standard.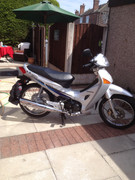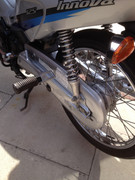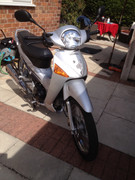 click on image to enlarge.
if anyone is after a later efi model, PM me for details, they are both mint, I'll keep whichever one.
cheers.