Sadly I am going to sell my brilliant C90. Many of you will know the bike, the one with theTartan Panniers and Brian the Snail on the back. This one;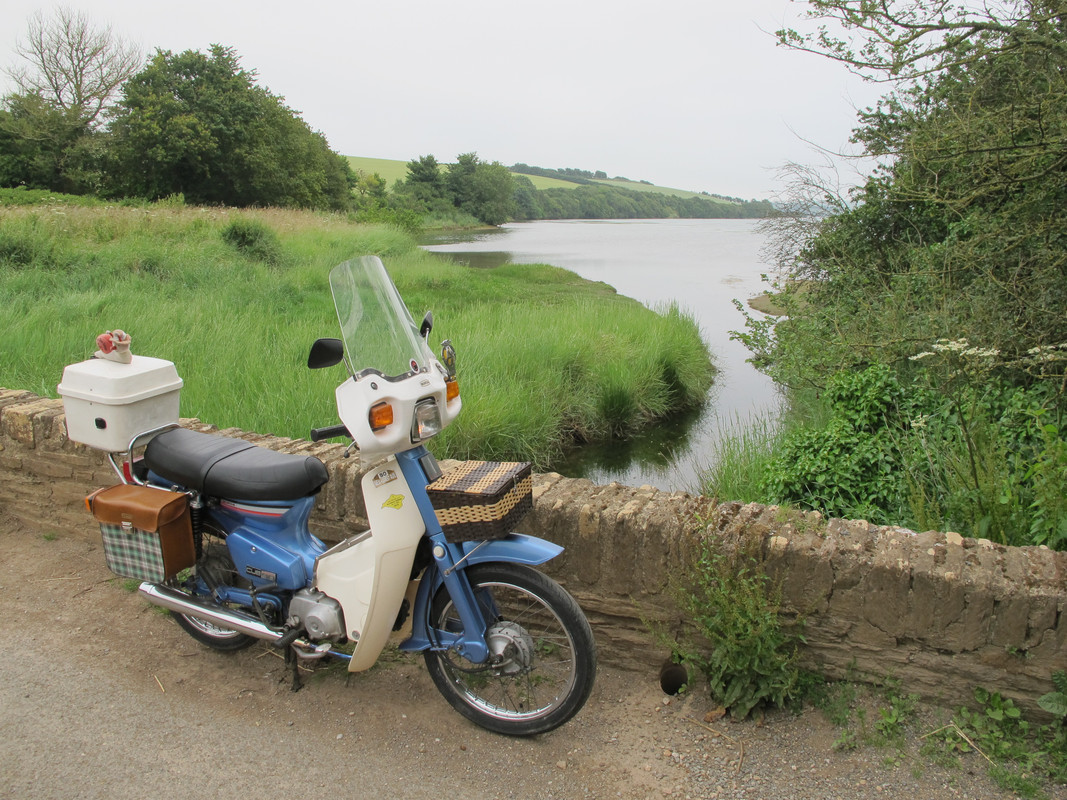 What can I say about it. It was restored by me 6 years ago (2013) and was in blooming good condition before restoration, having only covered 8000 miles from new. The paintwork was done professionally.
It's now done 16,208 miles, is currently MOT'D until October has two new tyres fitted just before lockdown and new from brake shoes (EBC) the Panniers and the top box are included, but Brian is not. Thus little bike could really take you anywhere, it took me to Norfolk the other year, two days each way from where I live in south Devon. This genuinely is in excellent condition, sadly I am not and so long as this virus goes on I won't be going anywhere because of my health condition. I would much rather I went to someone on here who'd appreciate it for what it is, a genuine, sound C90 in really good condition. Not test rides or visitors to see it but as many photos or video as I can if that helps.
PM me for contact details.
Brian