I couldn't find the answer to the question, so i just brought a complete set of wave wheels inc the swingimg arm and all the fittings, found them on Facebook just up the road from me they came off a bike with less than 500 miles on it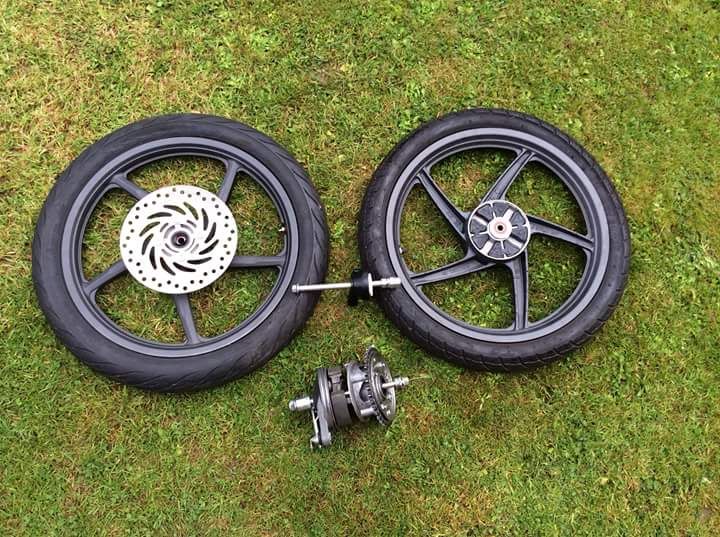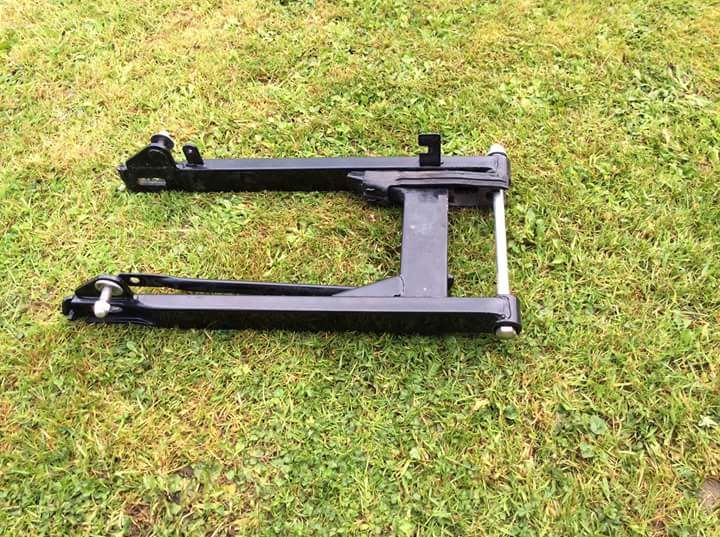 Well the good news is they fit with no major hassle, the front wheel requires 2 modifications, bung the entry hole for the speedo drive to stop the water getting in and space the brake caliper carrier bracket by 4mm.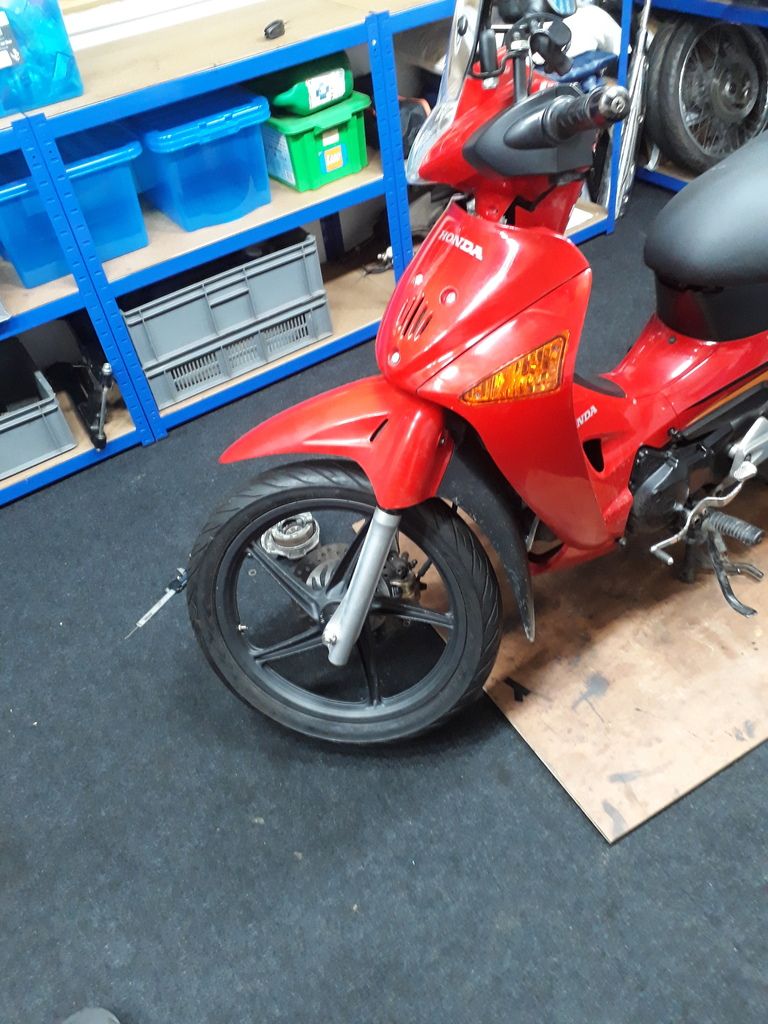 The rear wheel requires no modifications, and you can choose to use either the innova or the wave sprocket carrier and brake plate, I had no choice but to use the innova brake plate as my bike has the early swinging arm and has the slide in brake plate.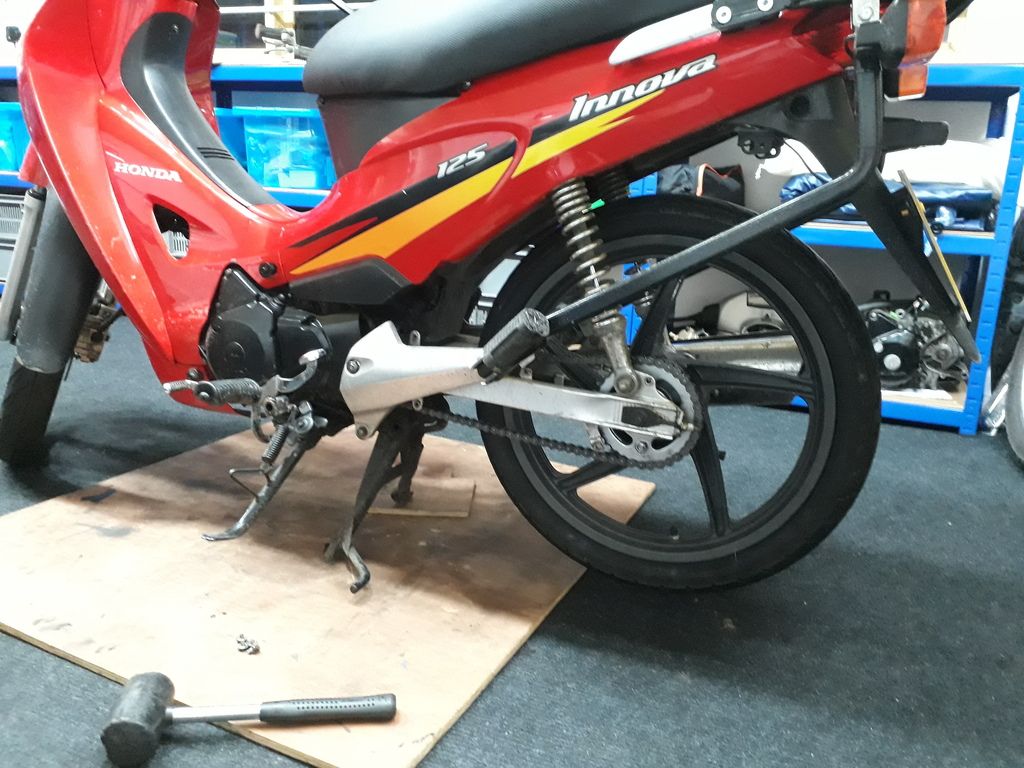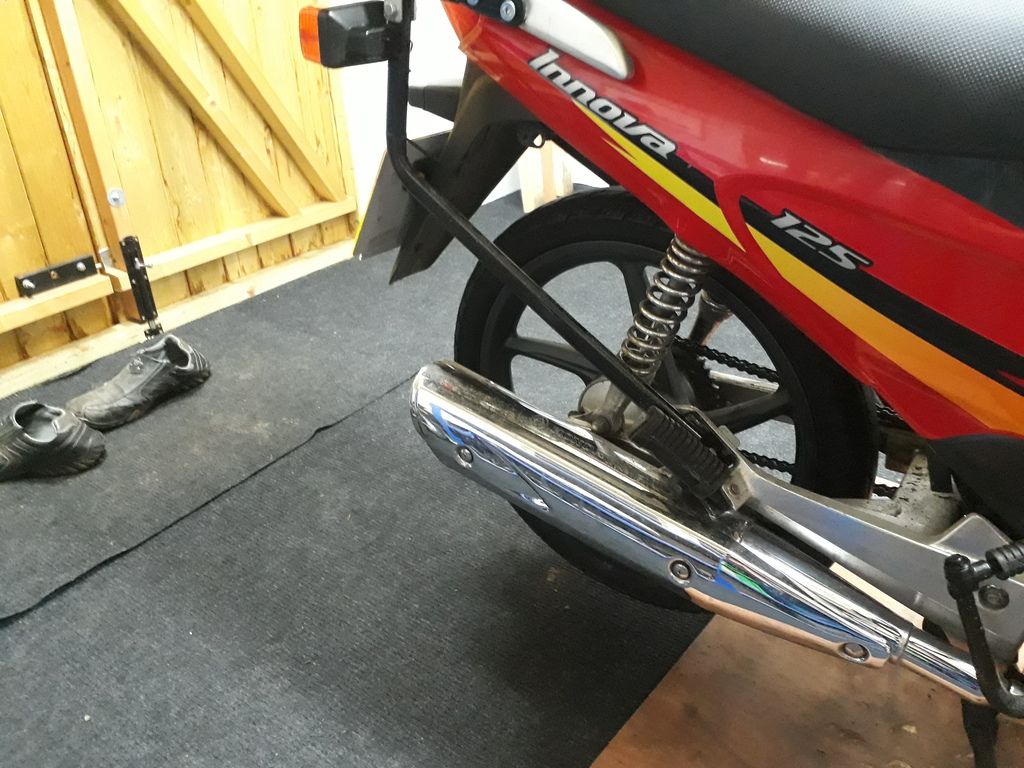 So if your going to do this you will need the front wheel including the speedo drive as this is also the spacer, you don't need the spacer for the disc side of the front wheel as this is the same size as the innova one, and for the rear all you need is the wheel it's self. You will need 4 x 2mm thick 8mm washers to space the front caliper bracket and 5mm longer 8mm bolts for the caliper.
Thanks Terry.