There seems to be some confusion on how to post photos, so to help members i thought i would post up a how to.
Firstly the images need to be hosted somewhere, for this i normally use Picasa by Google as it is a very easy to use service and has a nice PC based application that is very useful for handling photos. Other members prefer Photobucket, and some use personal hosting services. It doesn't really matter what service is used as long as the image will have a fixed, direct, URL.
Once your image is hosted online you need to navigate to the image and then right click the image and select properties. You will see a URL which is the direct image URL. Once you have located this copy it by right clicking after hi-lighting.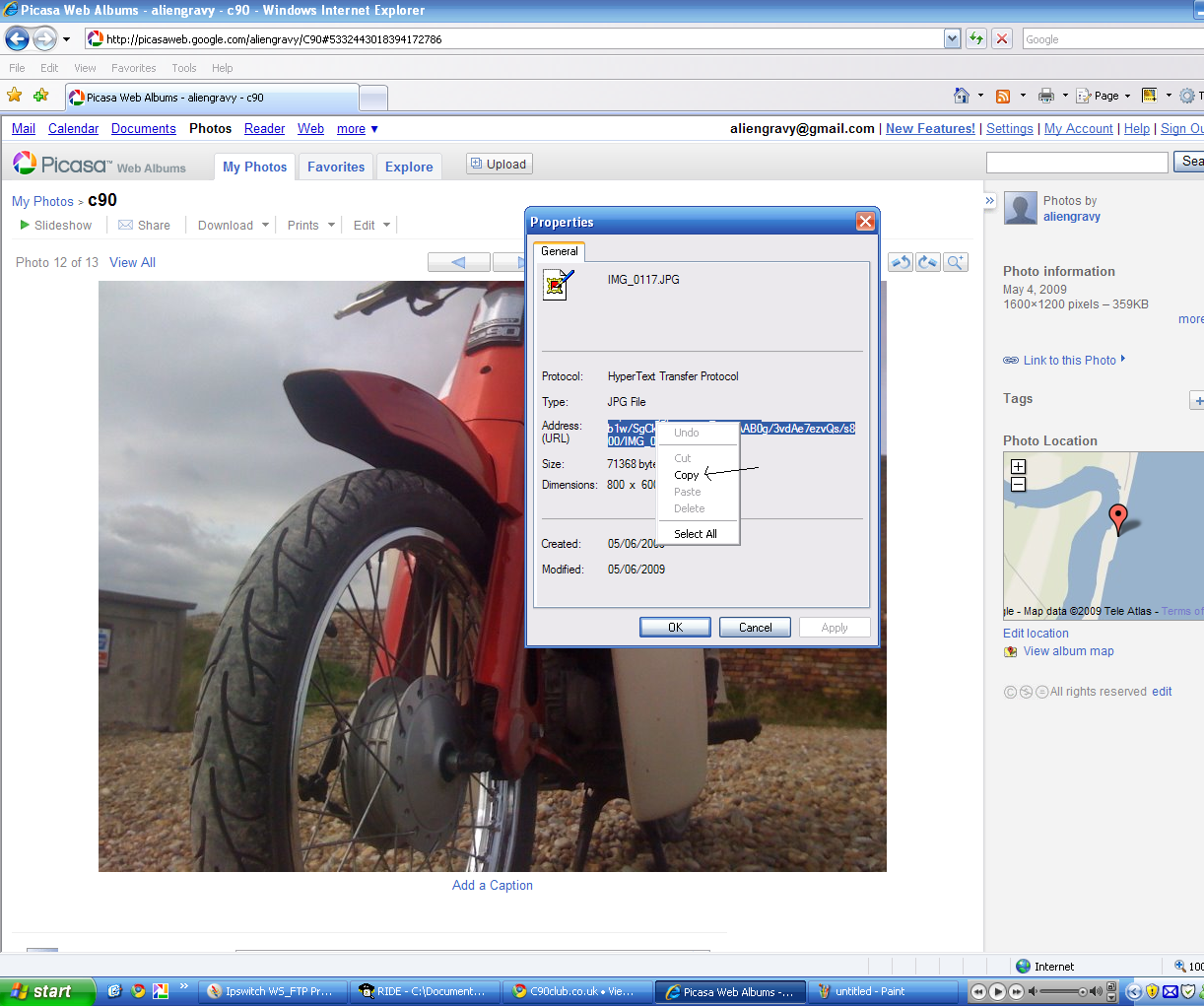 Then To post the image into the board, create your new post and click on the "img" button (1).
Then paste the direct URL between the two image tags where the arrow (2) is pointing.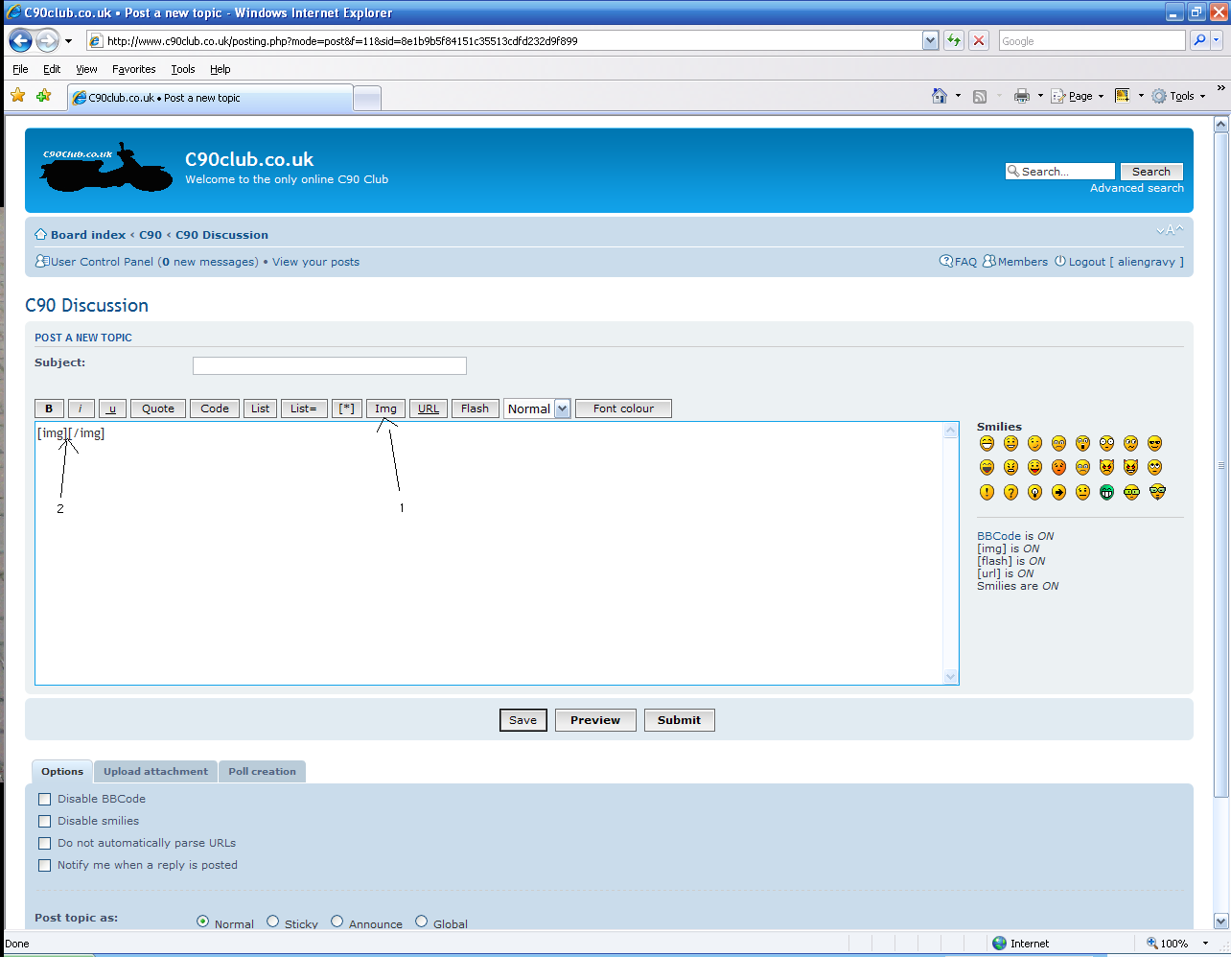 Finally you should have a line that looks like this.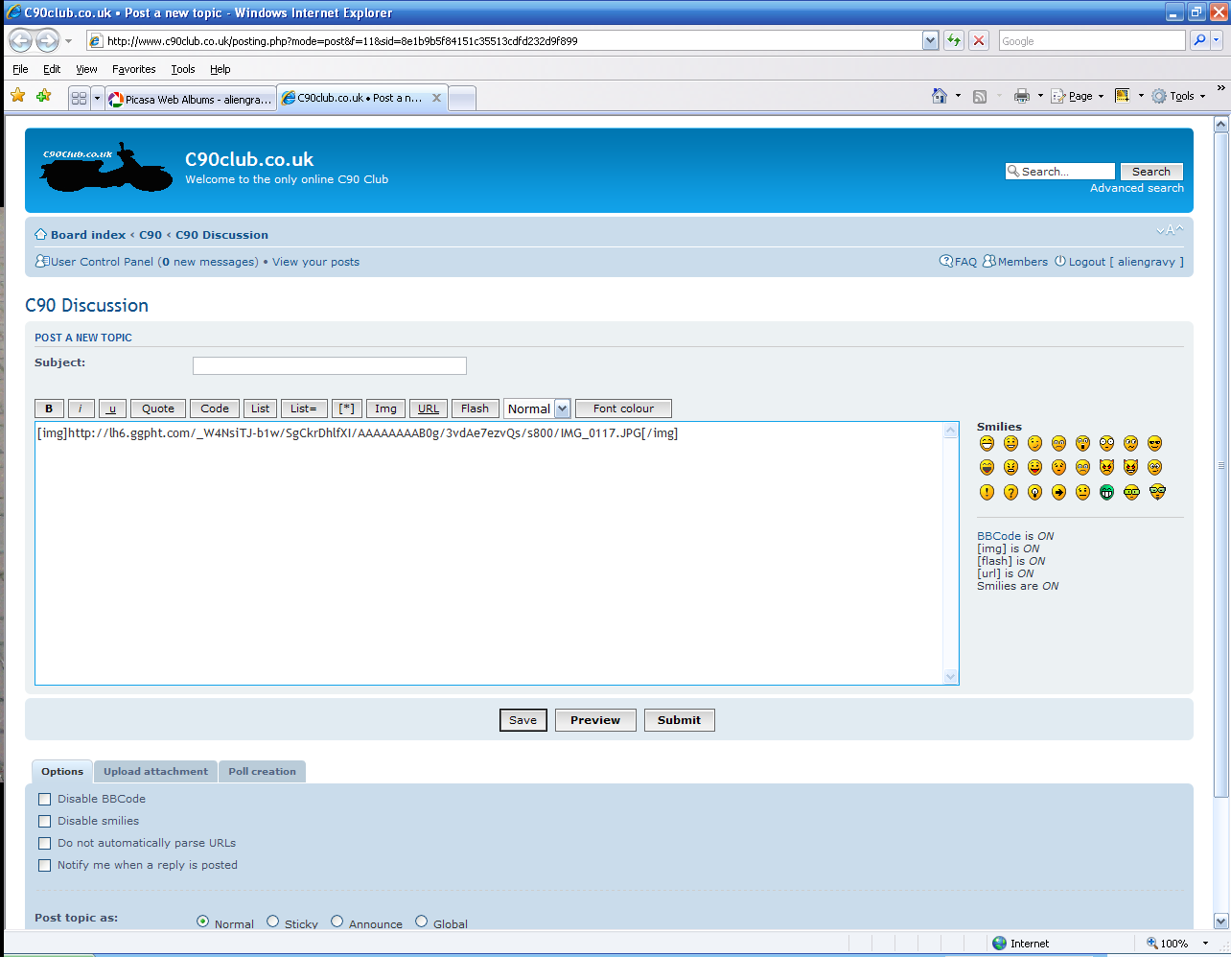 Put a return after each line to space images out nicely. Complete your post, and then click on submit.
Any questions, just ask!!