It was time to go down to Littlehampton to collect Ruby from Barker who had done a full service on him for me. We'd cheated and he'd been sent down by courier back in February and after waiting for more clement weather I decided that the end of May looked the most promising for the journey.
So on Wednesday I set off to Littlehampton, (near Portsmouth) to stay with Barker for a few days and then bring my bike back home. I was feeling quite chuffed that I'd got a train fare for £8.50 instead of the normal £31.80 by booking in advance. The only thing was it was non-refundable if you wanted to change it or missed the train. Seconds after booking it I noticed that I'd booked a journey with one change instead of direct. But I managed to talk to a railway person who jiggled things around and cancelled my ticket and gave me an e-voucher for the price that I could use to book another ticket. That worked, my direct train was booked for 3.15pm. I now need to get to Victoria train station so I booked a taxi via my subsidised taxi card. Two 'swipes' and I could get the fare for £10, half the price of a normal taxi. I allowed plenty of time to get there from here, normally it would take about 40 mins so I booked the taxi for 2pm, plenty of time to get there.
But the cab arrived 15 minutes late then took another 5 mins to update his sat nav so now I'm 20 minutes late. This could be cutting it fine. Not only that but they'd sent an ordinary cab, not a black cab, the difference being that the black cab could use the bus lanes to get ahead of any traffic queues, the normal cab can't.
This stupid driver took us through all the side streets. The sat nav would say " after point one of a mile turn right. After point two of a mile turn left" and so on. When we finally emerged onto a road I knew, I knew that if we'd gone the direct route via the main roads, we'd have got there ten minutes earlier. Now we were stuck in traffic. The black cab could have whizzed past it all in the bus lane but we were stuck in the mainstream crawling along.
We got to Victoria station at 3.13pm. I'd missed the train. Not only that but he'd dropped me off at the back of the station, at the shopping Mall. It was a long walk to find the ticket office where I'd have to book another ticket this time at full price. I had to stand in a long queue, thank gawd for that little stool of mine which I'd taken with me containing my bits and bods and sandwiches and frozen water. After the girl had given me my ticket she said "Do you get a discount?" Hmm, what discount. I told her that I had my Blue Badge and my bus pass with me. It appears that my bus pass would get me a small discount on my ticket (thankyou Barker for insisting that I took it with me) and I got a ticket for £26 instead of £31.80.
Now to find the train. It was a 40 min wait for that and no seats anywhere near the info board so again out came my little stool. There was a stampede when the platform was announced as we only had a few minutes to get to the train. As you can imagine the seats nearest the first door were all full except two that were at the very back of the train. I sat there and then noticed why, it was 1st class. Sod it, I'd stay there as long as I could, I wasn't going to stand all the way to Littlehampton. Of course, once the train started the ticket inspector came along. I told him that I knew I was in the wrong place but he could see I was in a little bit of distress (a bit exaggerated) and said OK, move when you get a chance. There I stayed until I could see him coming back about halfway through the journey. By now there were more empty seats so I moved.
And that people is why I don't like public transport of any sort. It's unreliable unlike my Ruby who, according to Barker, started second kick after nearly four months of not being used and sitting out in all weathers.
I arrived at Littlehampton but I was at the back of an 8 carriage train. I now had to walk the full length of the platform to get out. I stopped and rested on a bench for a few minutes (it's my legs, not my lungs) and then continued. At the exit end of the station a man appeared and shouted out my name I called back "YES!" he called my name again. "YES!" And he disappeared. By now I was at the barrier and there was Barker. He'd sent the guard to look for me as I was the last one off the train.
After a quick piddle and a fag we set off for Barkers home where I was introduced to his wife. (nice lady) Oh so nice to sit in a proper chair drinking a nice hot cup of tea. Bliss.
I'd hardly finished my cuppa before Barker took me out to his shed to re-introduce me to Ruby. There he was, under a sheet, waiting for me. He looked so different. Barker had resprayed the red bits that had gone grey and even managed to get the topbox and legshields white again. He'd also renewed the chain and cogs, replaced the brakes shoes, put a new seat on him and changed the oil. Sorry, I don't know which oil he used.
Tomorrow I'd be riding him again after about six months out of the saddle.
The next day dawned and after tea and toast Barker took Ruby from the shed and parked him out the front. It felt very strange but good to get back astride him once again but nervous at the same time. He started with no problem, he was always a good starter, and we toddled out onto the road. Then we were off.
We headed out to Bury where Barkers sister lives and had a very pleasant coffee sitting at the table in front of her house looking out across the road to the fields and rolling countryside. Barker had an errand to run so we had a short stop off at a hospital before driving off into the country again. I don't remember the names of all the places we went to but we did stop now and then for me to take in the views, take pictures and have a drink and ciggy. The weather was in our favour, warm and sunny, so I'd definitely picked the right time to collect Ruby and for bimbles. On the way home we stopped at a M/C repair shop where Barker had a cup of tea and chatted with his mates. I was banished to sit outside because of my smoking but I didn't mind that but it was now getting quite hot so I was glad when it was time to head home for day.
The next day Barker had arranged to visit Fort Nelson with me and his friend. Originally we were going on the bikes but believe it or not a was feeling a little saddle sore from the previous day so we went in the car instead. We spent about an hour or so wandering around the Fort and then headed for the car and home. But first we stopped at Portsdown to look down at the view out over Portsmouth towards the Isle of Wight. I'd told Barker that I like pigs so we drove past a pig farm, didn't see the pigs though, just their shelters.
As I said before, I don't remember the names of a lot of the places but I do know we went to Goodwood racecourse and Arundel, many times we went to Arundel, and other hilly places with leafy lanes. As we came down one hill a female pheasant was leading her brood from field to field across the road right in front of us. There was a momentary pause before she ran to the field on the left and her young ones to the field on the right.
When we got near home on my third day there I mentioned to Barker that being so close to the sea I hadn't seen it yet. So off we went. We drove along side the river Arun to where it met the sea. There was a marina to the left and the sea to the right. "There it is, there's the sea." And with that we turned round and headed back. We didn't even get off the bikes let alone turn the engines off. It must have been all of three minutes there.
On the Saturday Barker took me for some breakfast at a café in Pagham. "Behind that wall there is the sea" Yeh, Ok. I knew it was near because the shop across the way was selling buckets and spades and other seaside paraphernalia. From there we went to a second hand furniture shop (warehouse) and Barker went to the nursery next door to buy some plants. It was another hot day so I sat down on a pile compost bags and had a ciggy. As we were leaving some people came past and the elderly lady said she'd have a sit down there too and she did. I said to Barker should I have mentioned that I found as I stood up, that the bags were wet? Too late anyway.
Rain was forecast for Sunday so we planed a little bus ride instead of the bikes. It was a circular ride up and around Arundel and back again. That's why he'd told me to bring my bus pass. It was the first time I've ever used it.
On one of our trips out we were mainly touring around Arundel. Barker showed me a house, formerly a pub, where he was born and also an old place that was right by the castle where his aunt used to live. All I can say is that he had a great place to grow up in.
All to soon it was Monday morning and time to ride back to London. I was invited to stay longer but I was worried about my house and also had a hospital appointment that week so I declined.
Barker was going to escort me towards London and onto a road that I would be able to find my way home on. We had a munchies break en-route and then carried on to Chessington where he'd planned to stop at a café before pointing me to the right road. But the café was closed so it was just straight into the petrol station to fill up before saying my goodbye to Barker and joining the A3 into London and the Elephant and Castle
This is south of the river. Those of you that have read my previous riding adventures will know that this is a dodgy place for me to find my way around. In my defence I knew my exact route from the Elephant and Castle roundabout – straight over Blackfriars bridge and I'd be home in about twenty minutes. But that was before the roadworks. The E+C roundabout is no longer a roundabout and to make matters worse the road leading to the bridge is one way the wrong way so it's tricky to navigate round there now especially with the lack of road signs. They give you areas but not the bridge names so you don't end up where you want to be.
Before I'd left Littlehampton I'd decided I'd cross the river before Blackfriars bridge, over Westminster Bridge and along the embankment to Blackfriars bridge north side.
No bridge name but it was near enough and over I went. It turned out to be Lambeth bridge. Round the roundabout to turn right along the river front, I could see Big Ben so that would do me. But no, I was Trumped, literally. The road was closed because of Trumps visit and I was sent back across the river back towards the E+C again. The policeman told me it was a straight forward route but he lied, I was getting into the chaos again. As I was making my way there, picking through the road works, a miraculous road sign appeared….. Blackfriars bridge. I joined it above the one way bit and was now heading home on a route that I knew. I set Ruby into 'homing mode' and got home at about 2.15pm.
I did 116 miles riding around with Barker then another 68 to get home.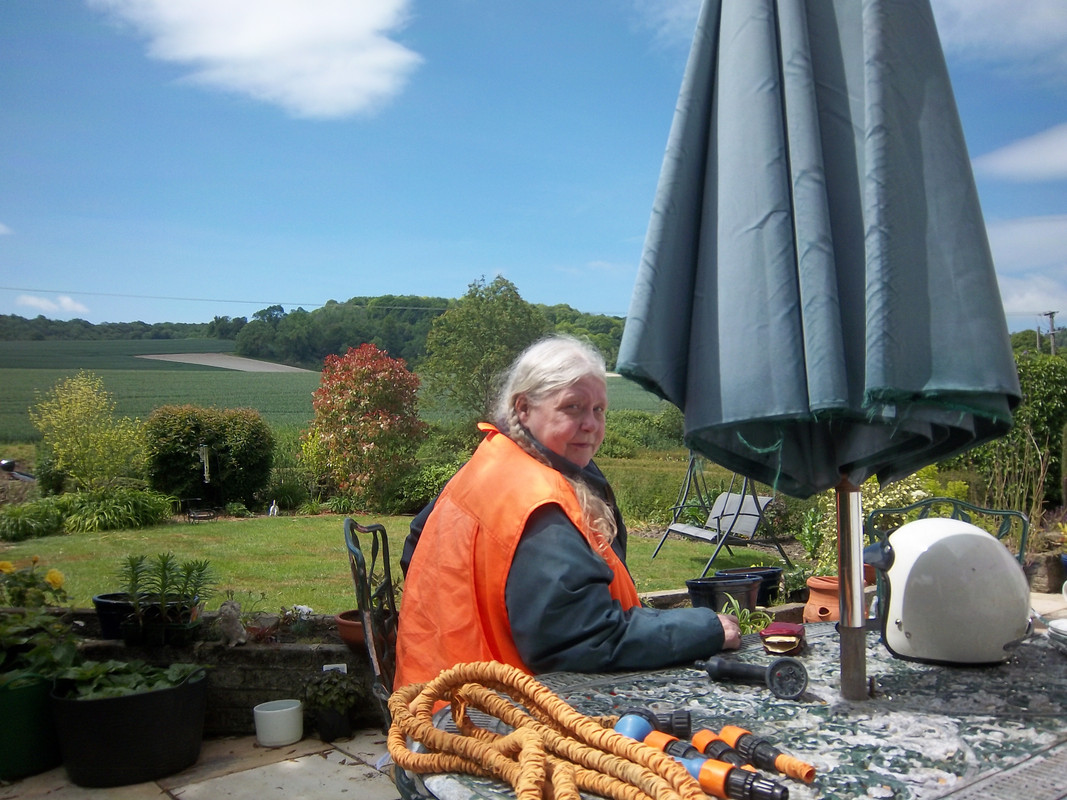 Me outside Barkers sister place.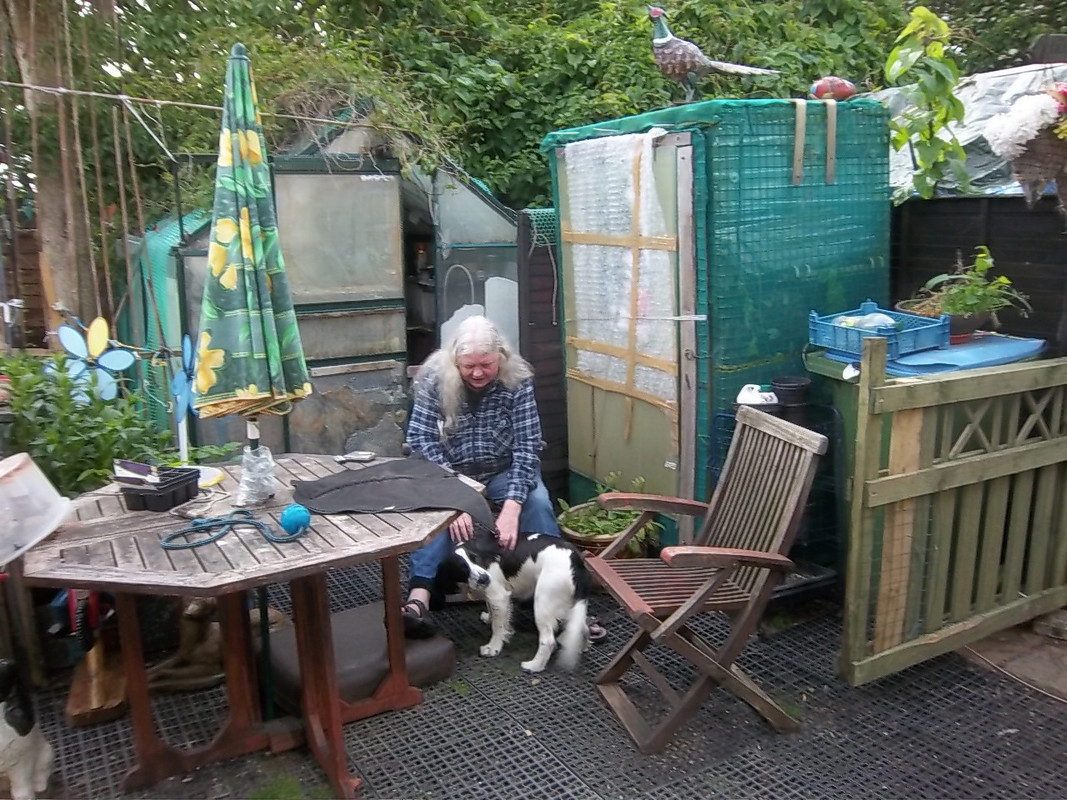 me and Buddy (neighbours dog)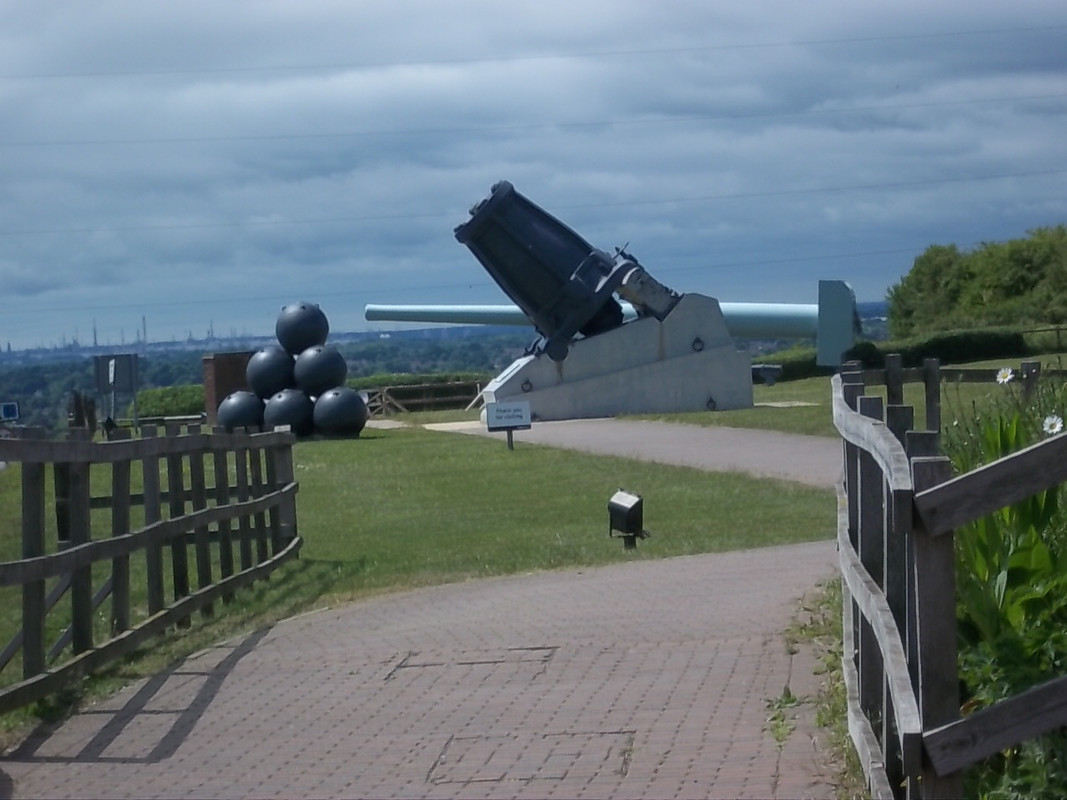 Canon at Fort Nelson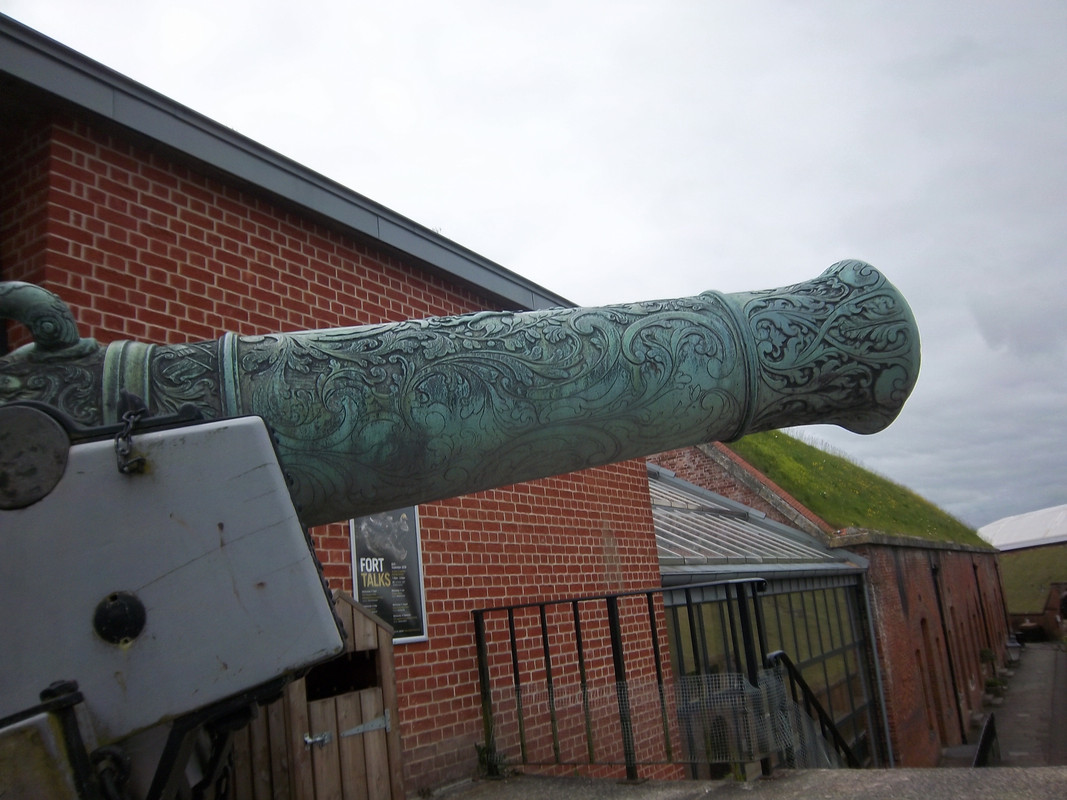 ornate canon at Fort Nelson
Parade ground and ammo bunkers, Fort Nelson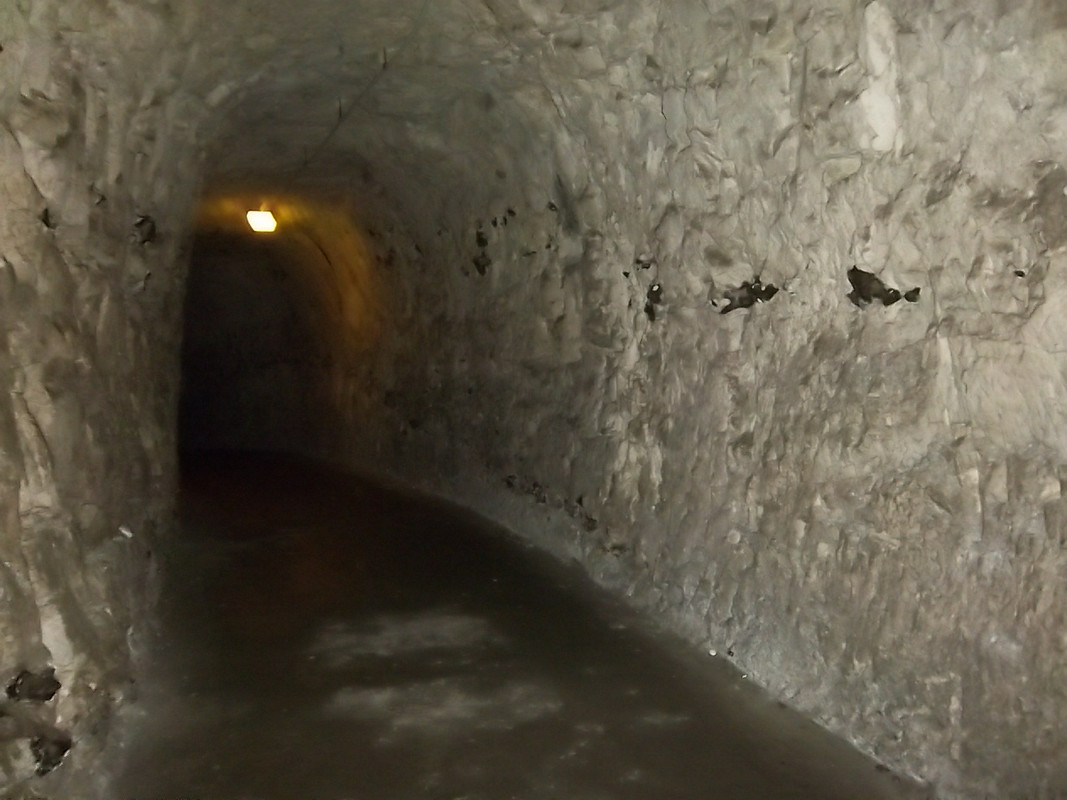 Tunnel at Fort Nelson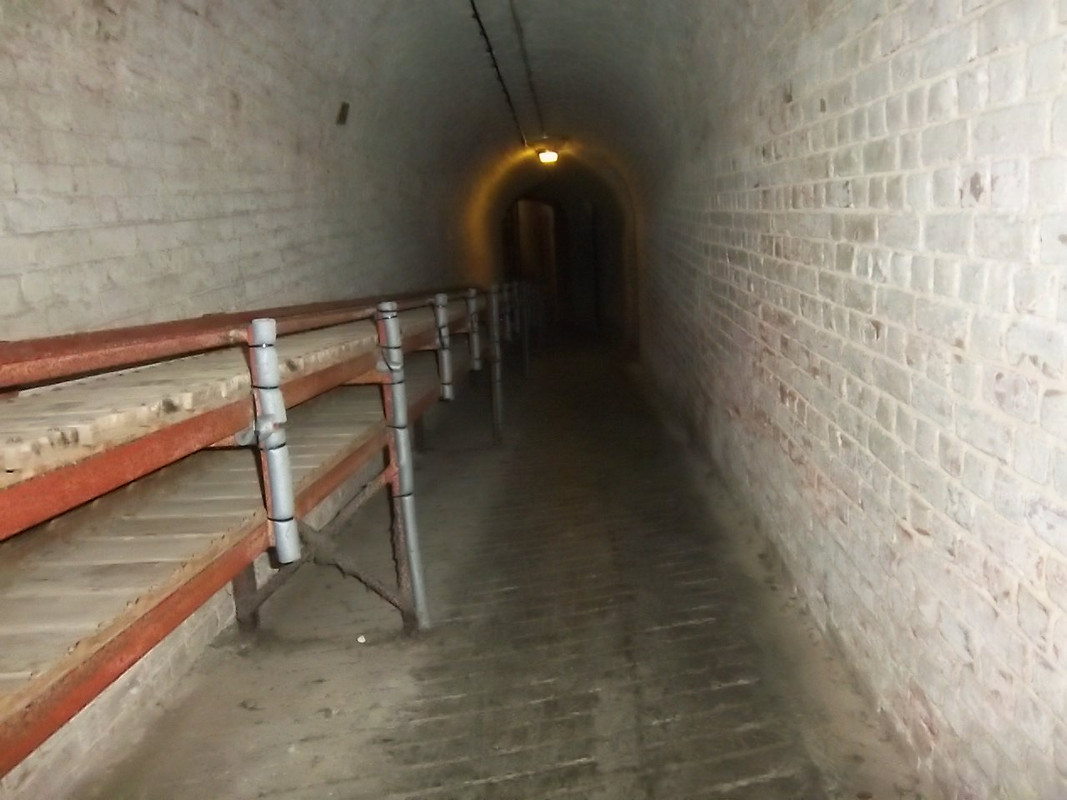 nearest gas station near me now
Conveyor belt in the tunnel, Fort Nelson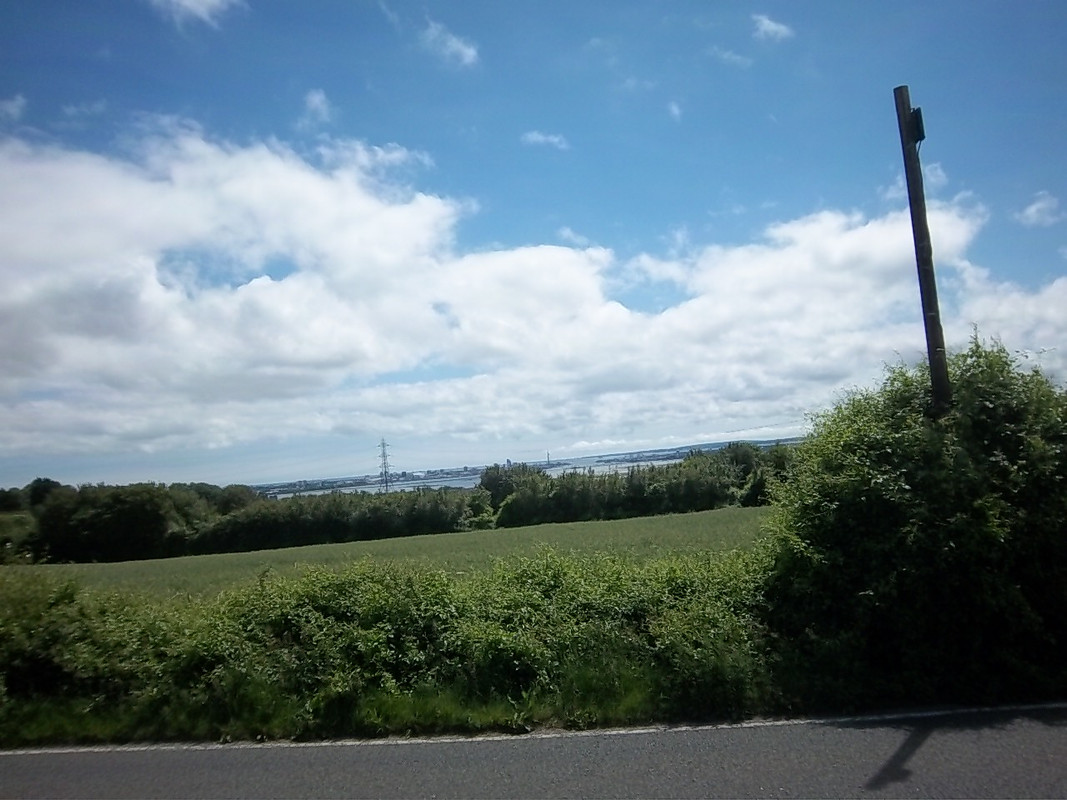 View from Fort Nelson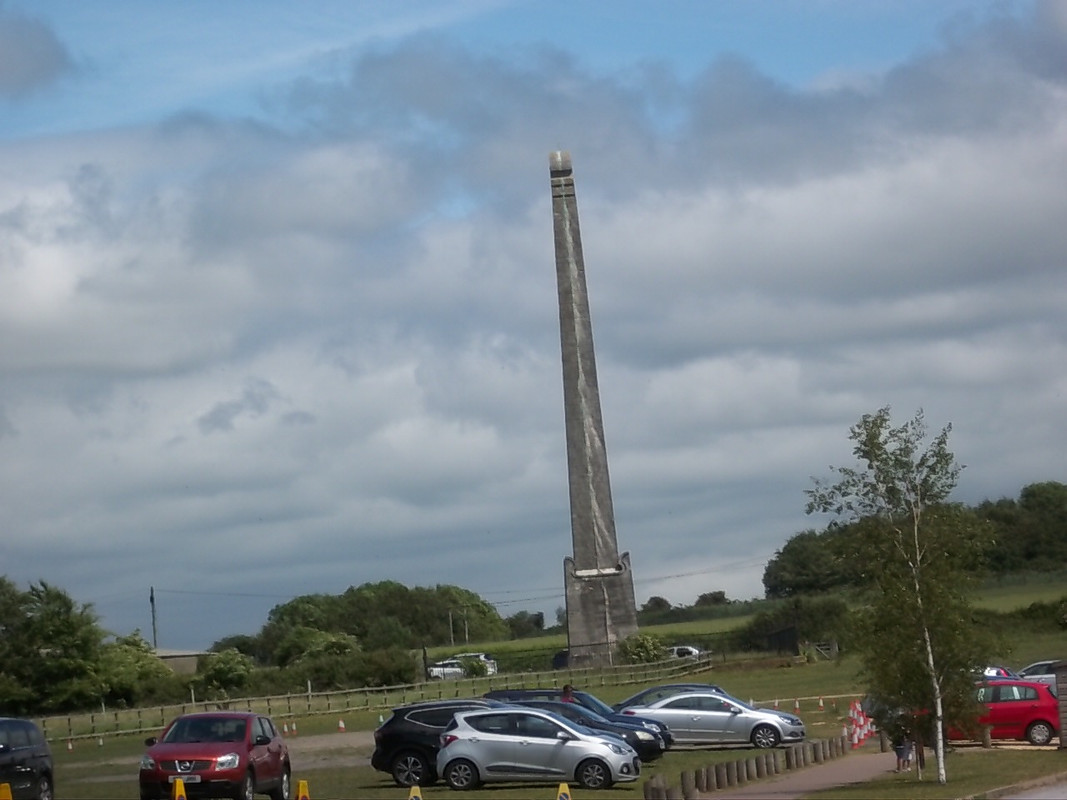 Nelsons Monument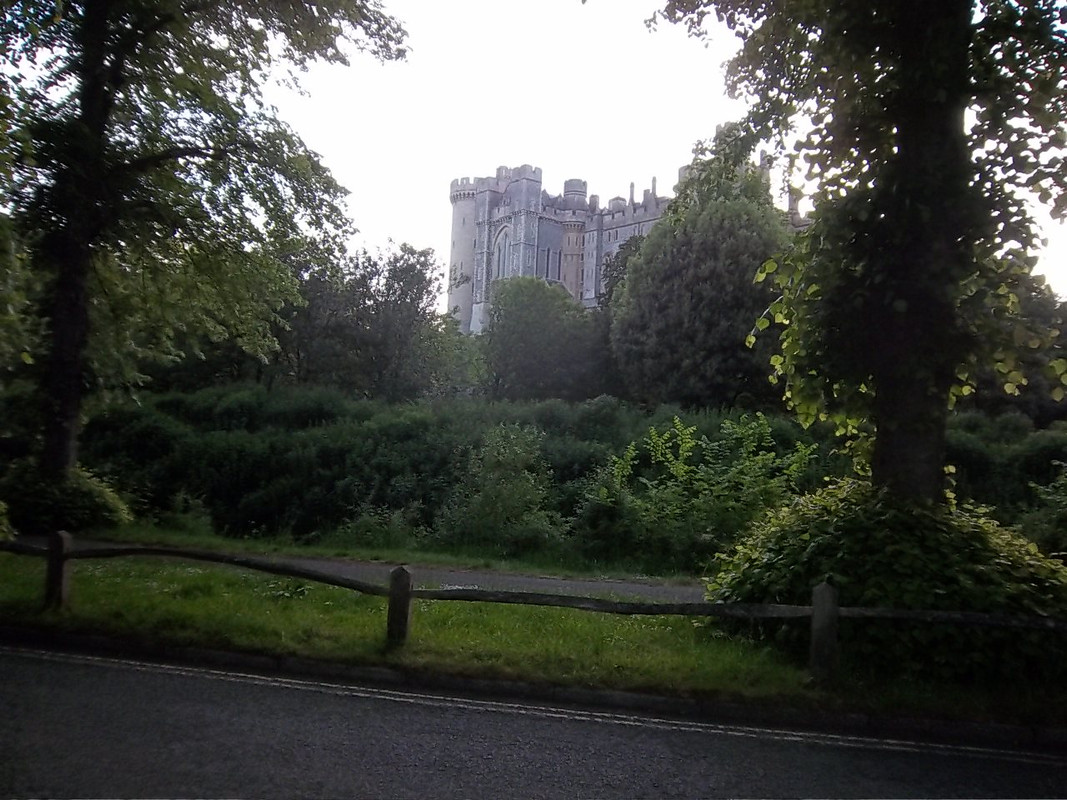 Arundel Castle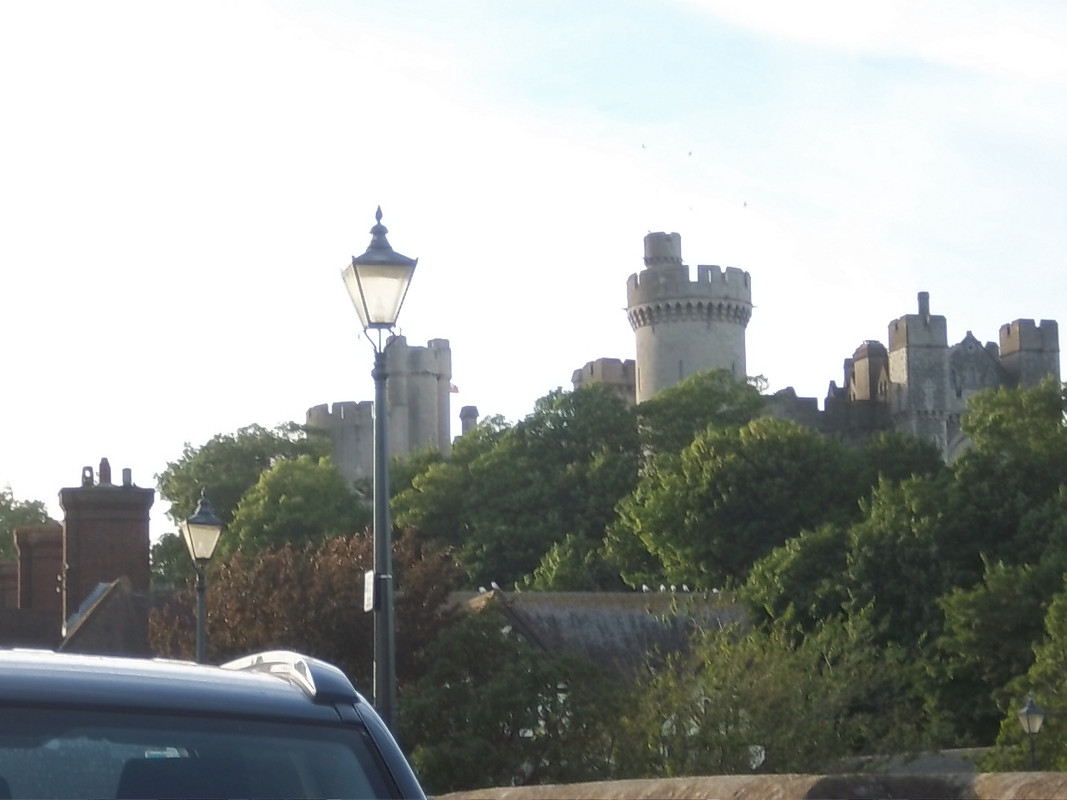 and again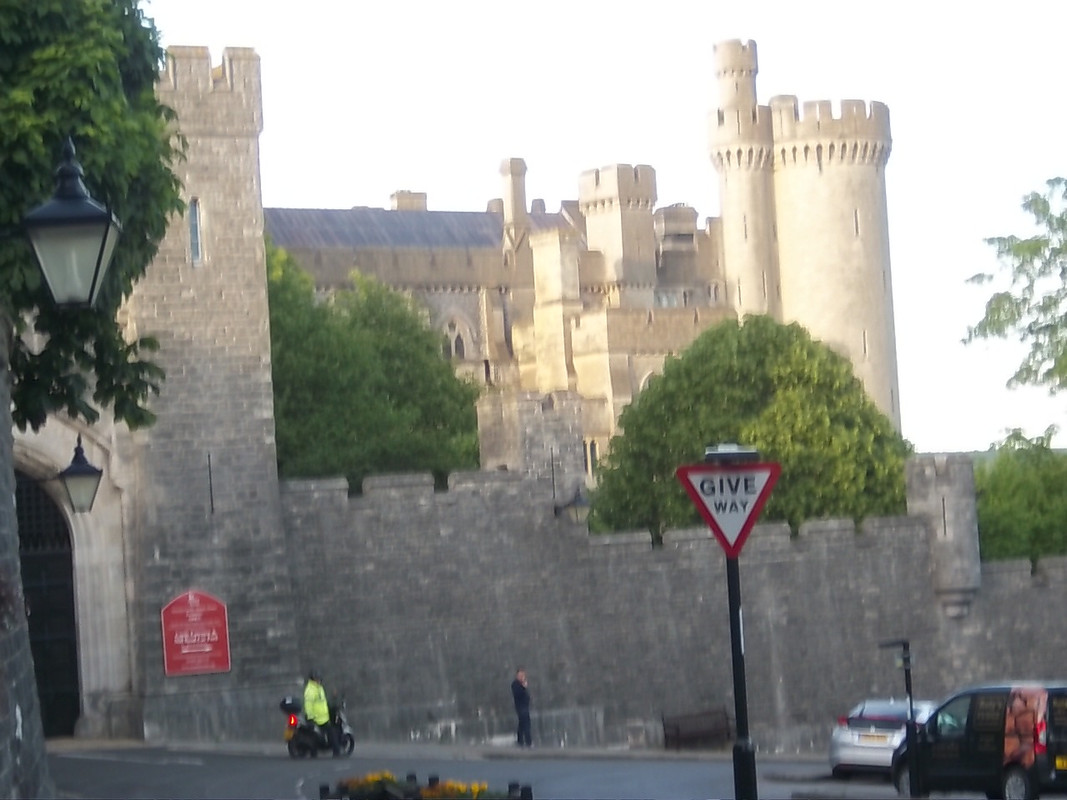 And again this time with Barker in view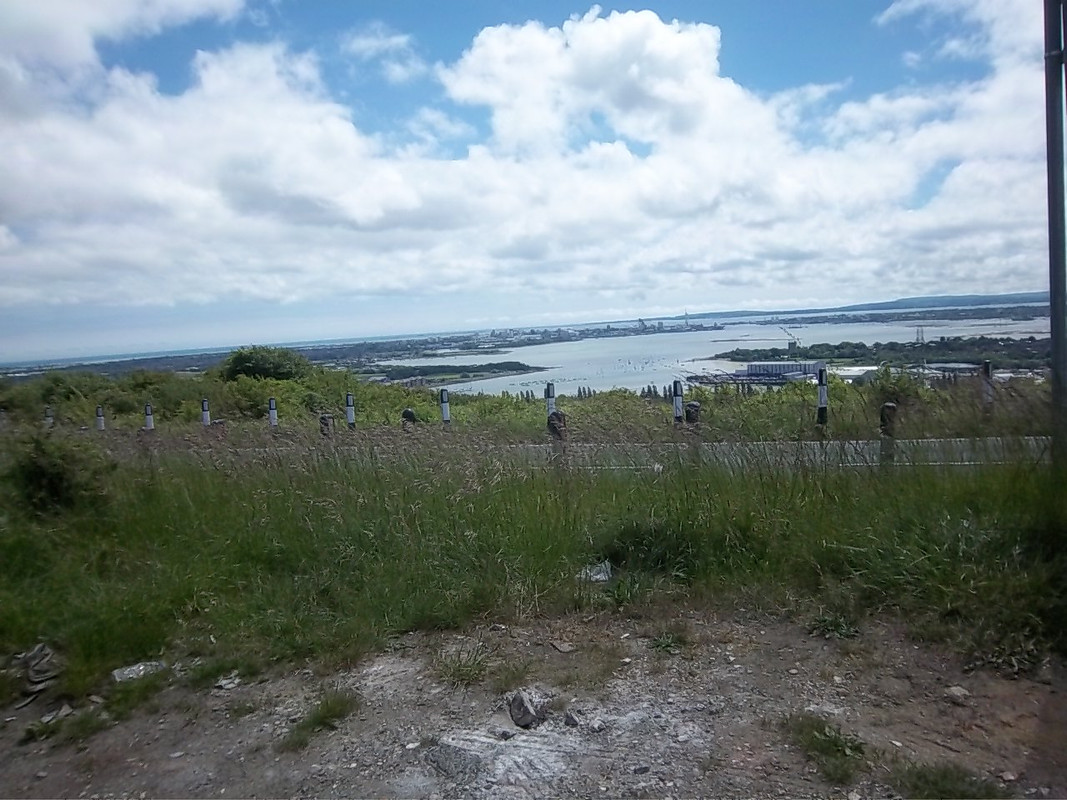 most popular baby names 1982
Overlooking Portsmouth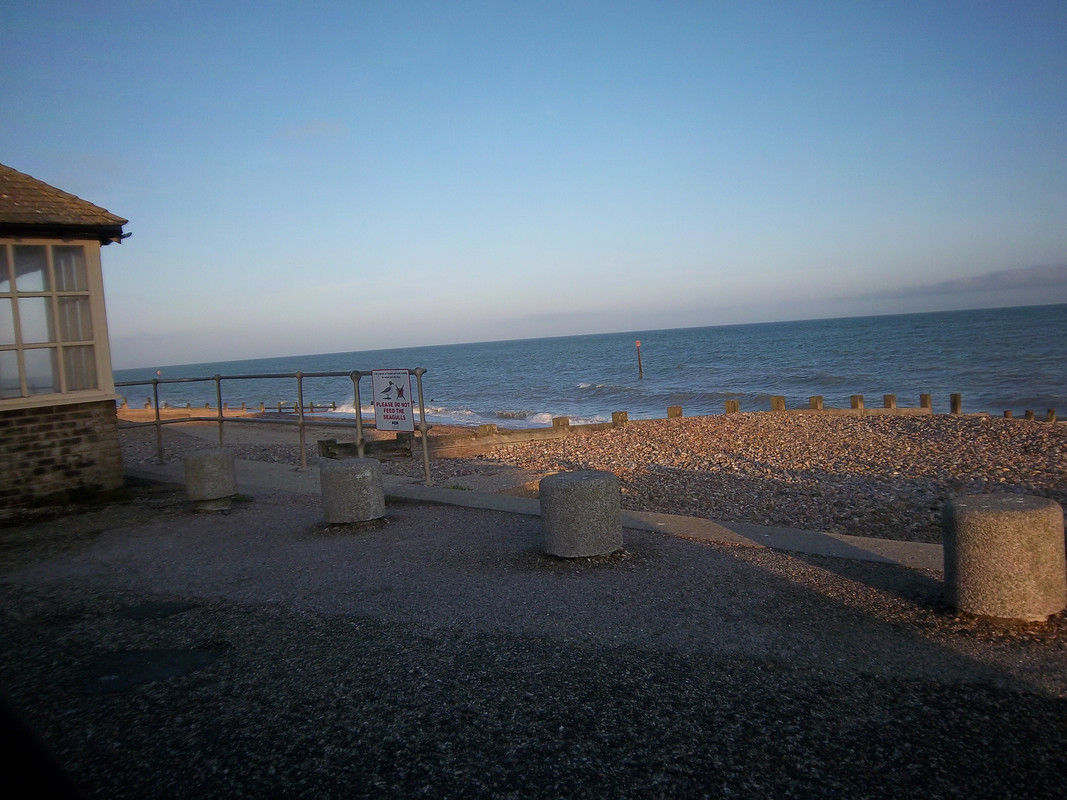 The seaside! (didn't stop long enough to take a photo by the river Aruns' convergence with the sea)
And now some untitled photographs:-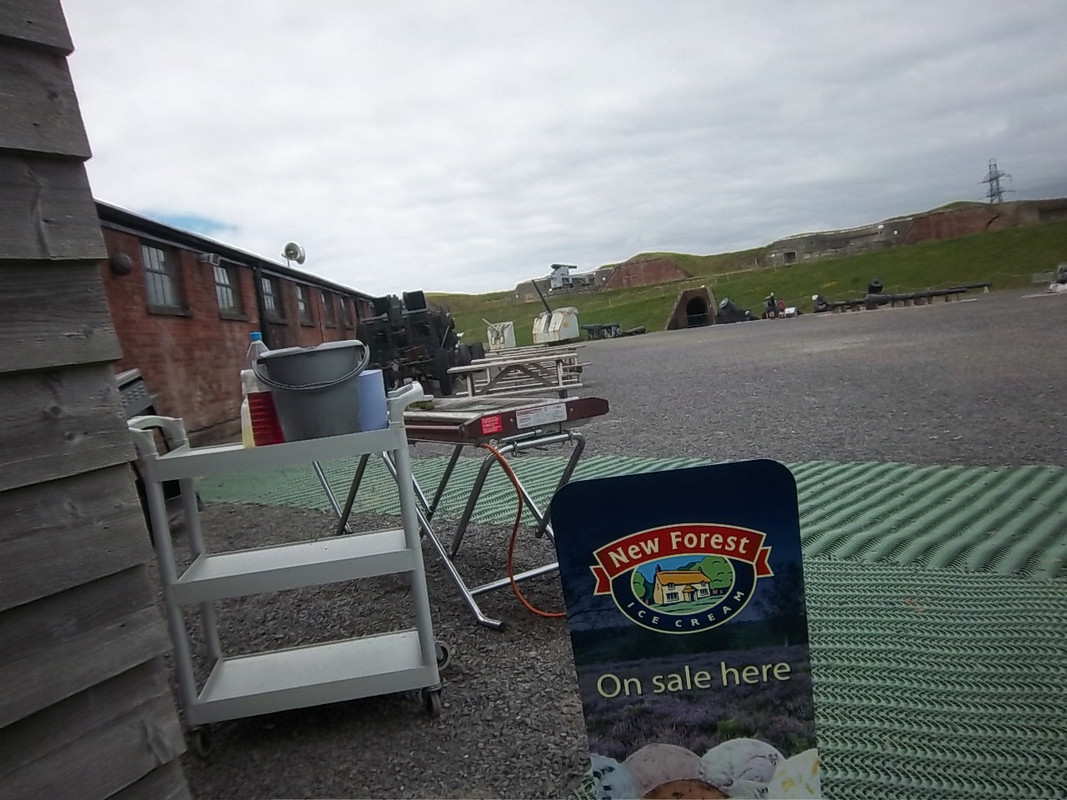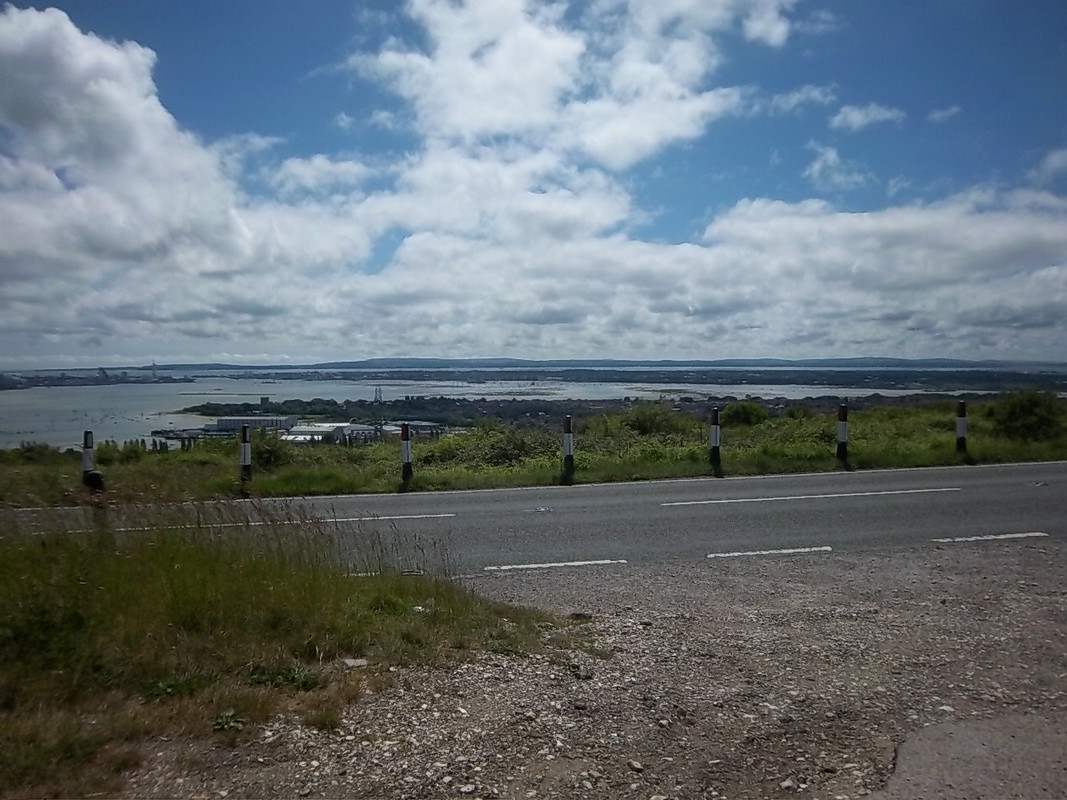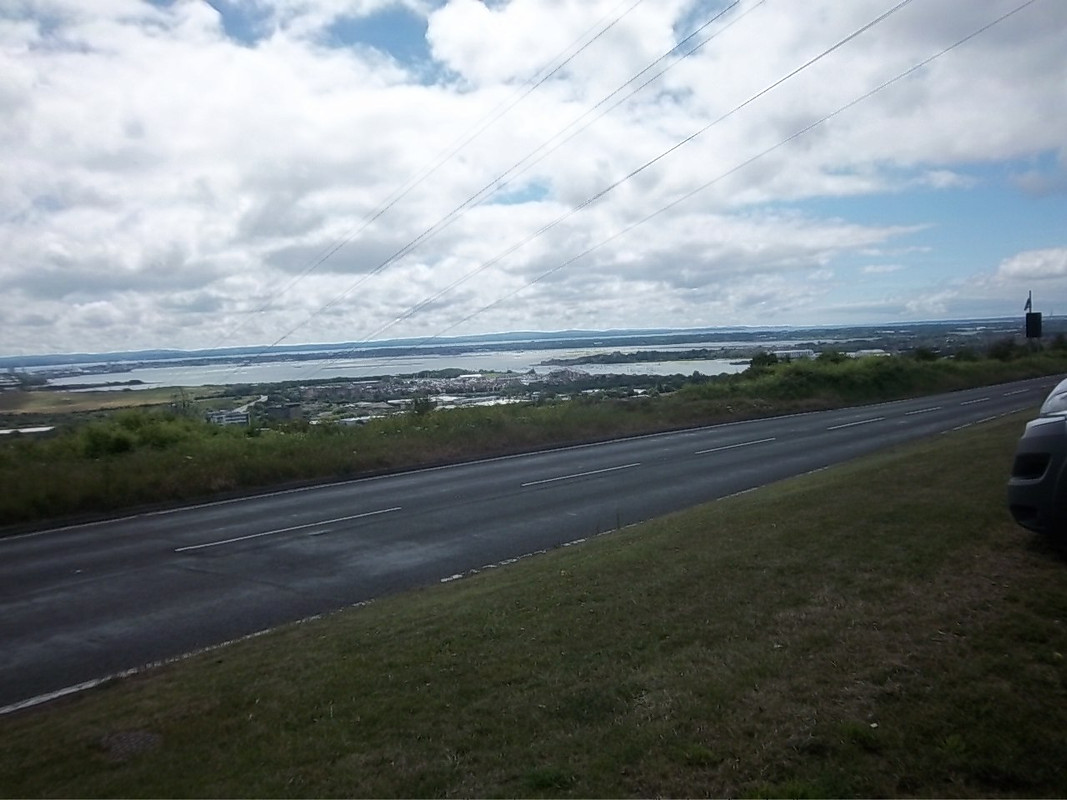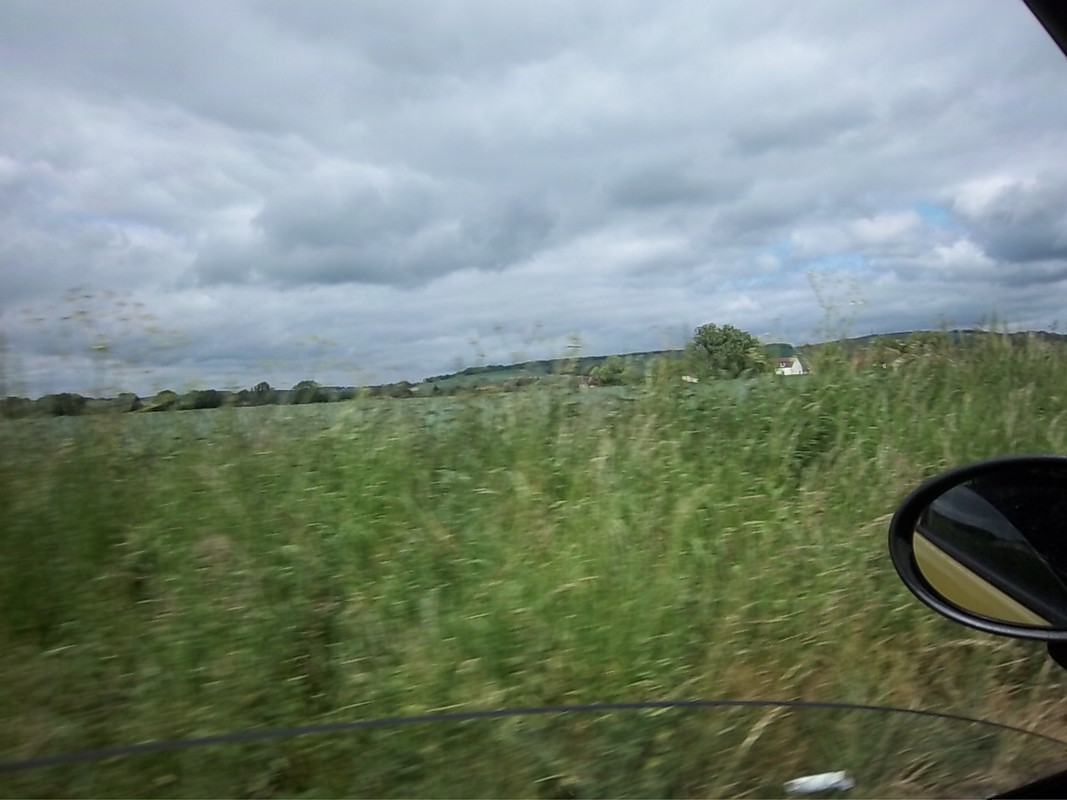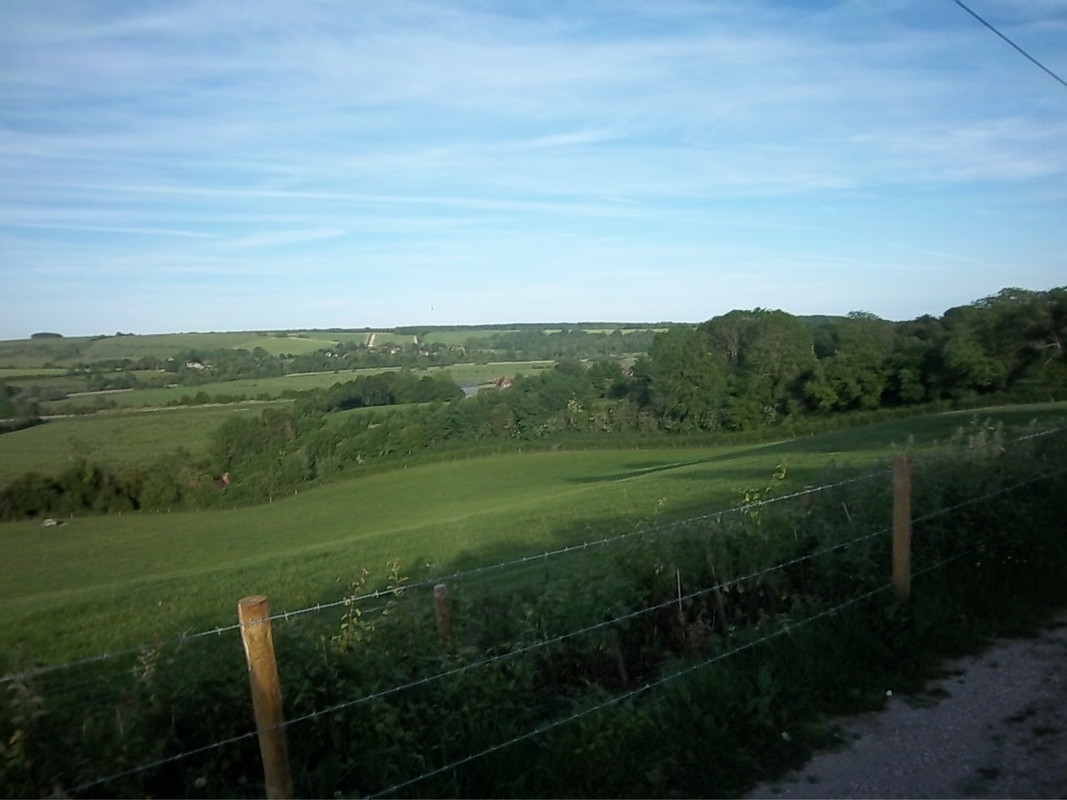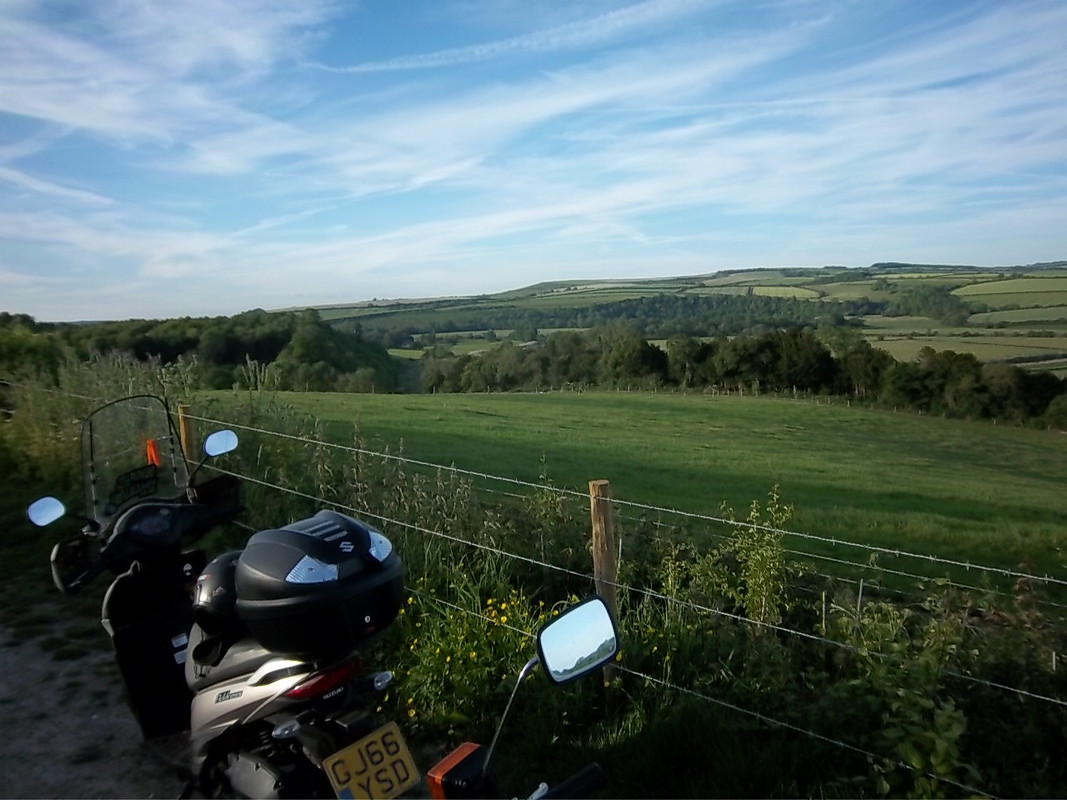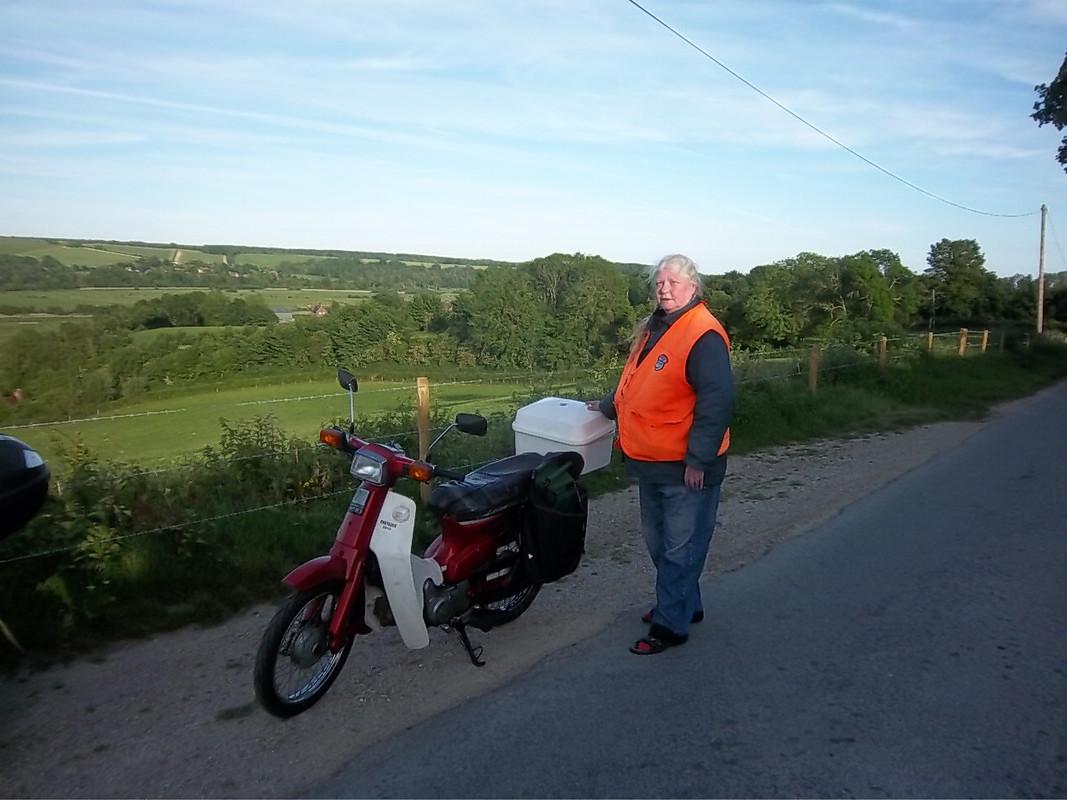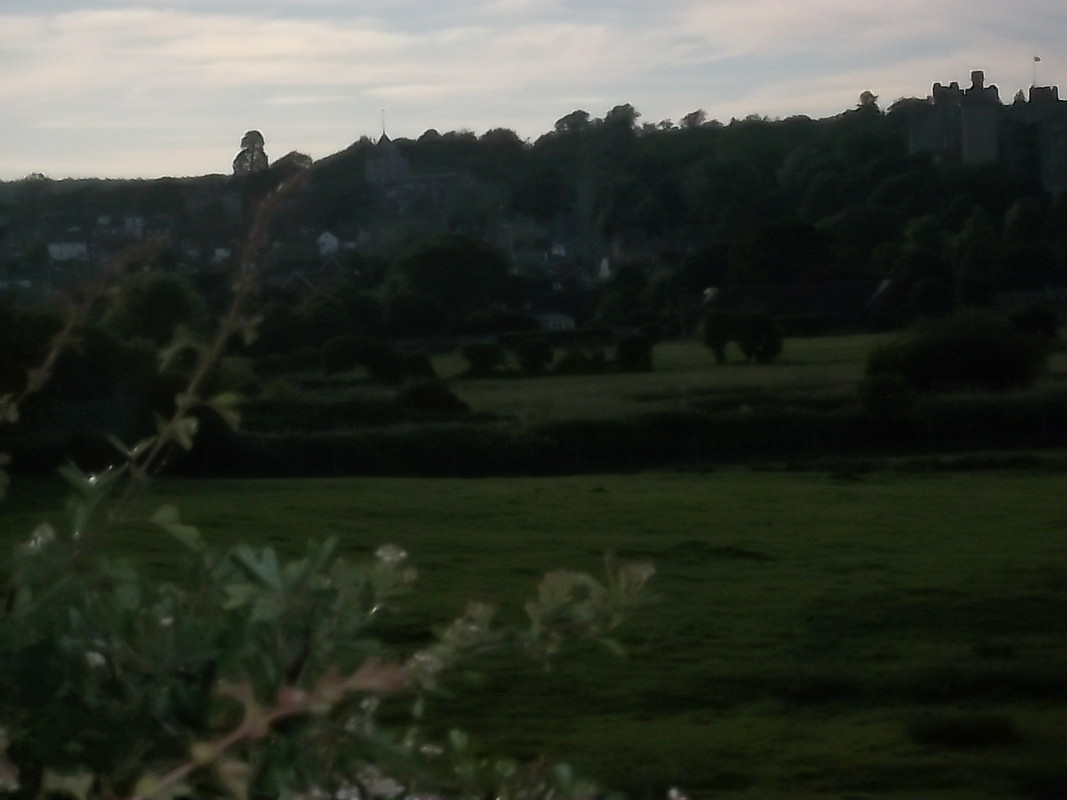 And finally, Barker having an after dinner siesta