Knapdog, Billyfix, Libby and the Fox arose early for a 06.30 meet and ride to Ogmore by Sea for their annual breakfast barbecue today, 28th June.
Whilst waiting for the barbie to "catch", knapdog started building pebble towers again which the fox, harking back to his playground days, started demolishing with boulders.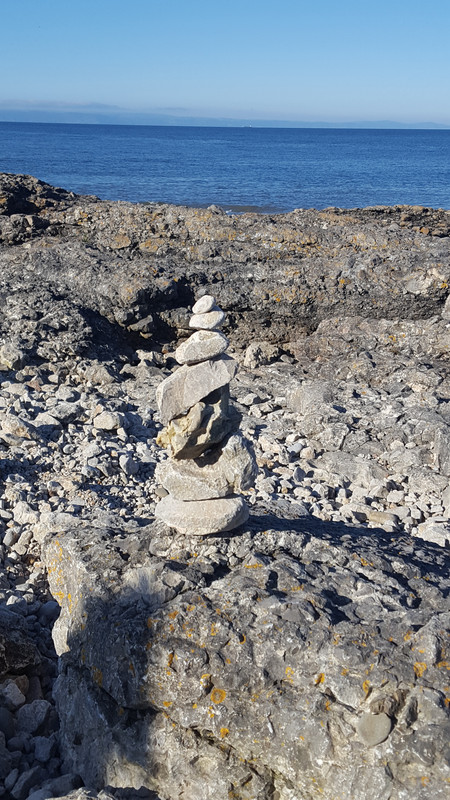 Sticks and boulders may break my stones but knapdog and libby had their Jogle t-shirts on so the other two felt right out of it.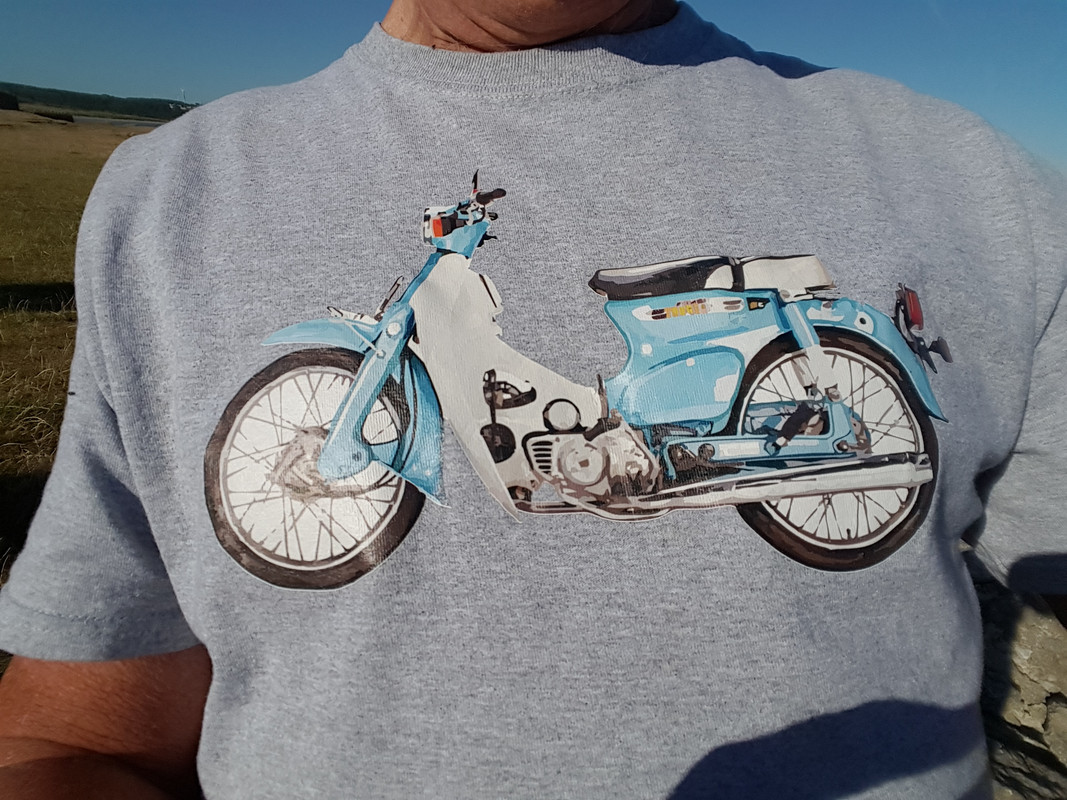 Billyfix couldn't give a monkeys! He just looked a pratt! You can just make out the fox in the background saying, "This tea tastes shite!".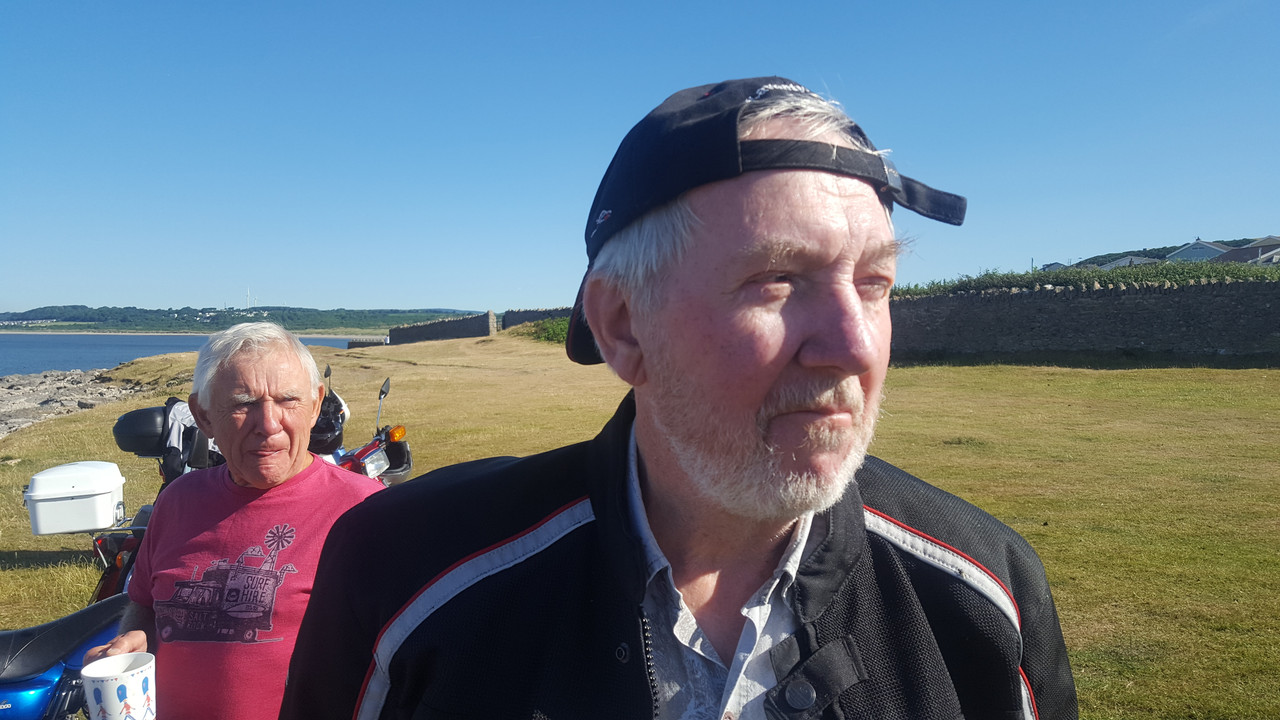 The barbs took ages to light until Libby had the idea of putting his whisky saturated urine to the test by pi55ing on it until it went up in flames. Tis a lie, 'twas creme de menthe!
On this glorious morning we soon tucked in to bacon, sausages and black pudding in fresh, soft baps, washed down with lashings of tea in a vista of sandy beaches, grassy tumps and sheep shite.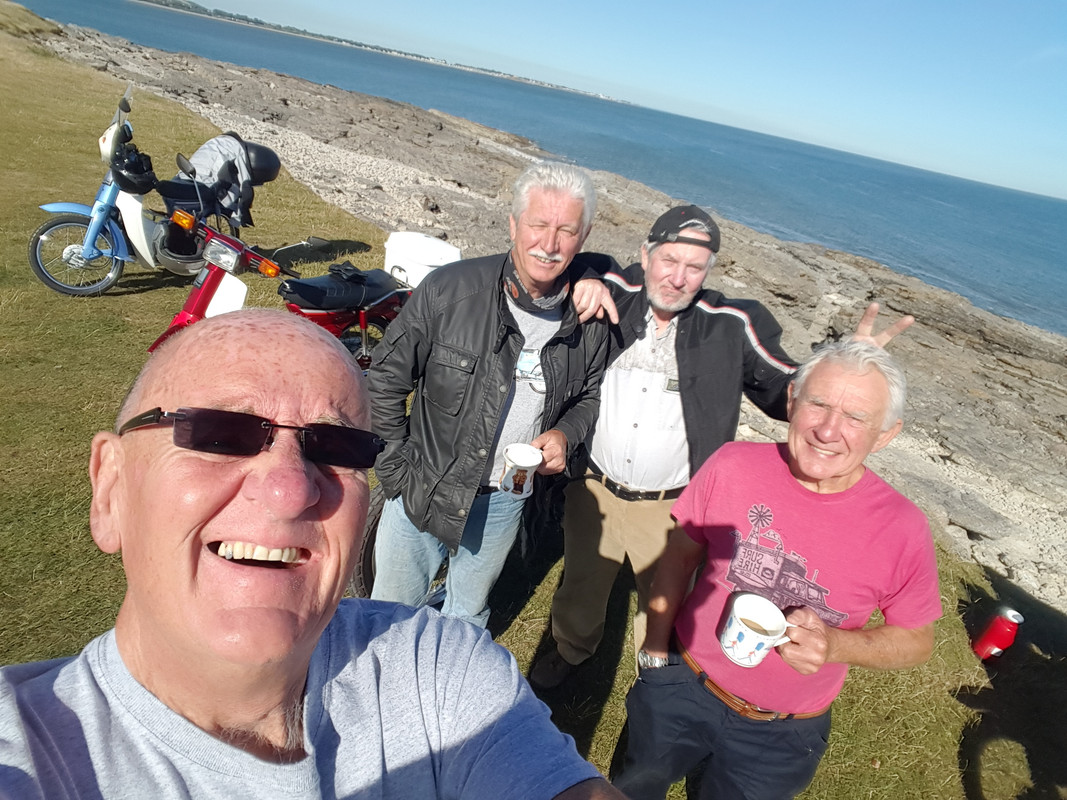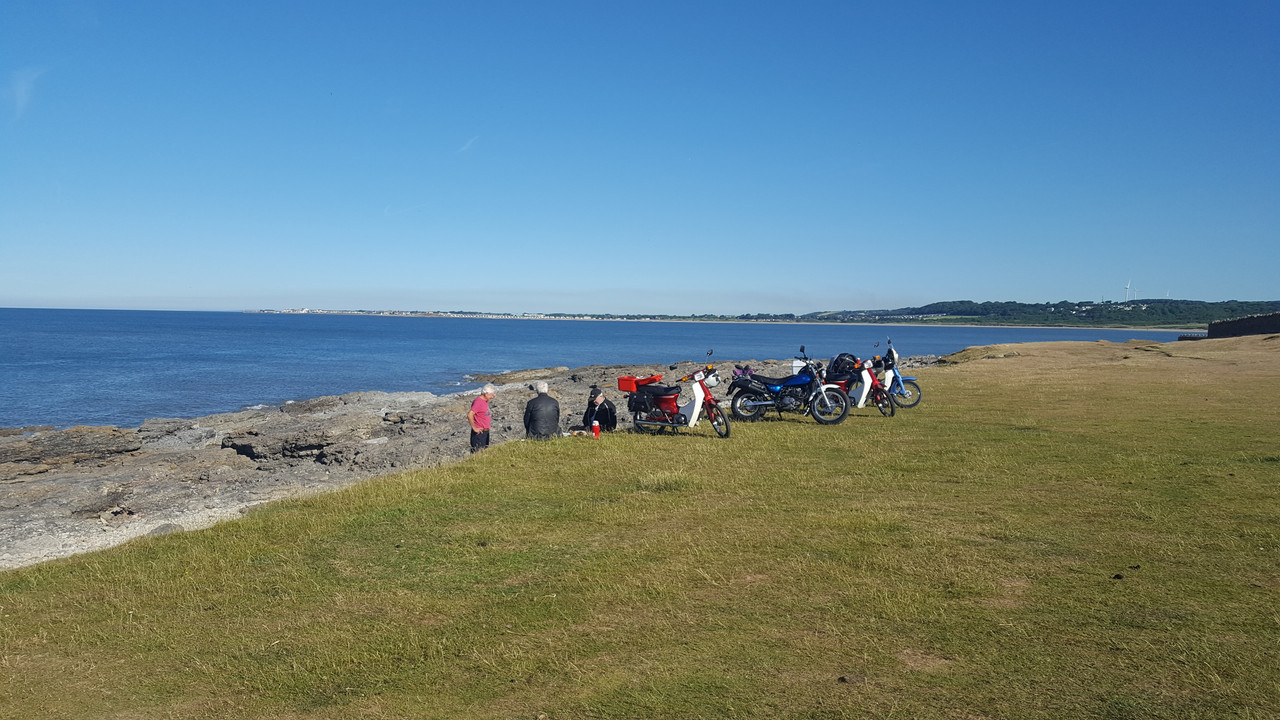 Billyfix got a second wind and all of a sudden started jigging as if he were in dire straits..
But a great morning was had by all.
Some of the early dog walkers remembered us from last year and they were right out of order chucking stones and unwanted sausages at us.
We made our way back to Barry Island for a coffee in Marco's and the fox didn't come off once ...
Above video shows billyfix trying to overtake me to reach an attractive sheep before the fox!