100 miles of pure enjoyment.
The forecast was for mist at first, clearing to sun later so I decided to go for a ride on my Honda to Stainforth Force a waterfall near Settle in the Yorkshire Dales.
I went on the M65, there was mist in the valleys, I left at Junction 10 & as I went through Barrowford the sun came out.
I prefer the quiet roads without many cars because my philosophy is "where there is no traffic you're not going to knocked off yer bike". So I stopped & set the Tomtom on "limited speed 30mph route" to "Gargrave". I feel a bit ashamed to admit this but sometimes when I'm out for a ride following the sat nav I just don't know where I am, but this makes the ride more interesting. The route took me up into the hills on the back roads, the views were splendid; the mist in the valleys highlighted the beauty of the hills in the distance.
I passed a pub called the Anchor Inn & pulled in at a car park next to the Leeds Liverpool canal, a very nice spot. I spoke to a young couple who looked as though they were on holiday & had been sleeping the night in the back of their estate car. They didn't know where they were either, I suppose they weren't bothered, when I was their age I used to do exactly the same myself.
I found that I was at a place called Salterforth. I went on for a few miles, crossed the A59 at West Marton & found myself in Gargrave. Places like this are little gems, set in delightful countryside. After a few photos I set the sat nav for Grassington & then Halton Gill. Grassington is always worth a visit. I rode the bike into the centre, bought a "Yorkshire pasty" from the pie shop in the square & ate it sitting in the sunshine outside. Then I rode around Malam & visited one of my favourite places "Katy's Cuppas Honesty Box help yourself tea room" at Halton Gill. I visit Katy's quite often, I had Coffee & Cake, put the money in the box then sat in the porch watched by a dog with it head though the cat flap in the door.
The Scenery was breathtaking as I rode on to Stainforth. I parked the bike & walked down to the Waterfall (Foss or Force as it is described on the map) a local beauty spot. On the way back I met an old couple whose car had a flat tyre so as my good deed for the day I changed it for them. It didn't take long but time was getting short so I headed for home.
T'was a fine day out, in fact it was 100 miles of pure enjoyment.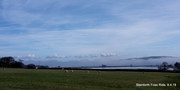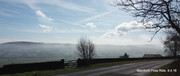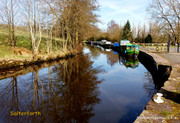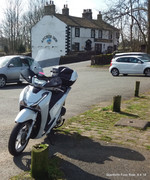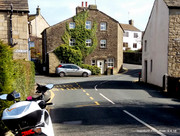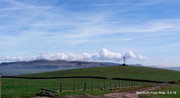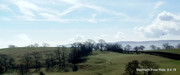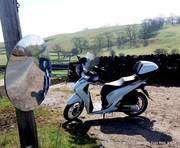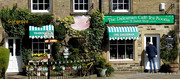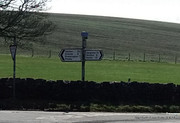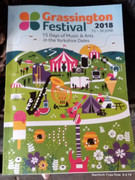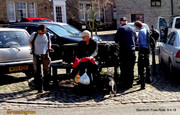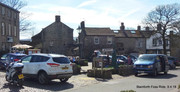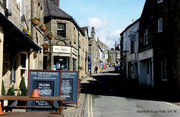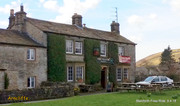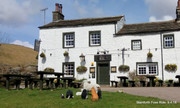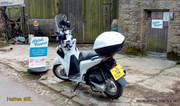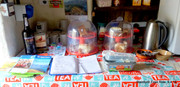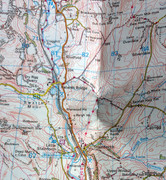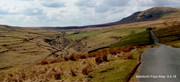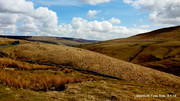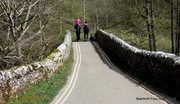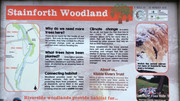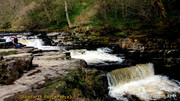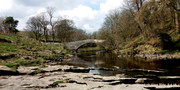 [url=
https://postimg.cc/image/rpe5bkaut/
]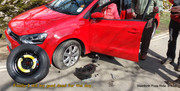 [/url