So I collected my little cub at 10:30 this morning, chatted to the owner in English while he talked to me in Japanese and showed me around the bike.
I gave him the number plates to affix, and took some photos of the bikes in his shop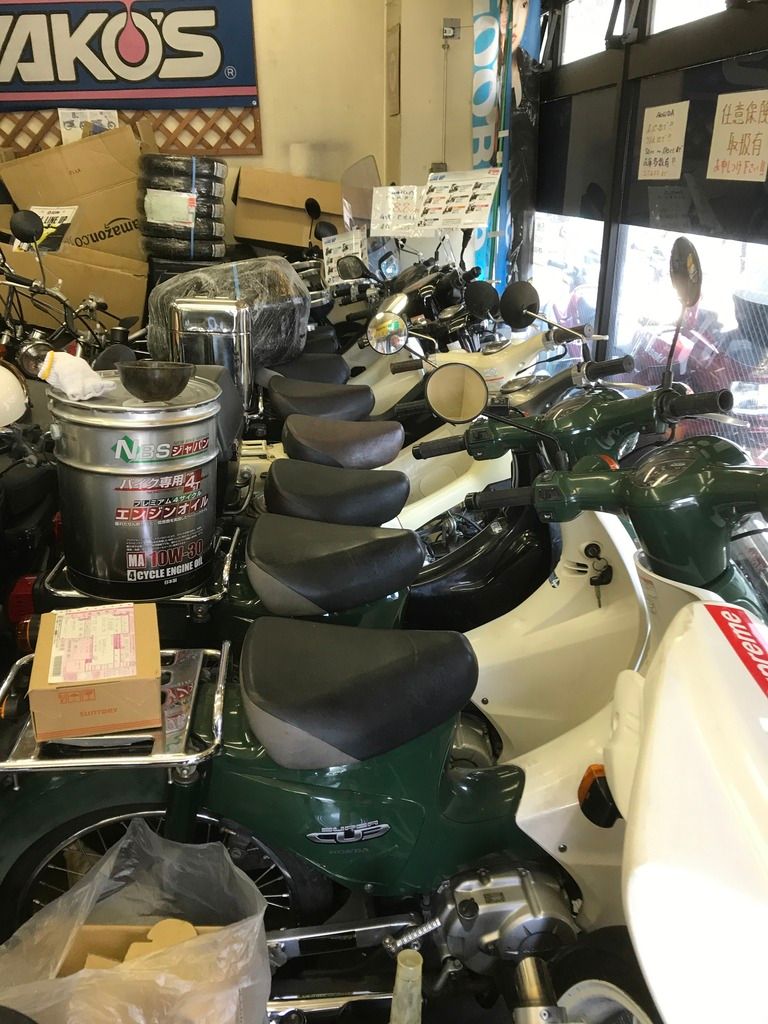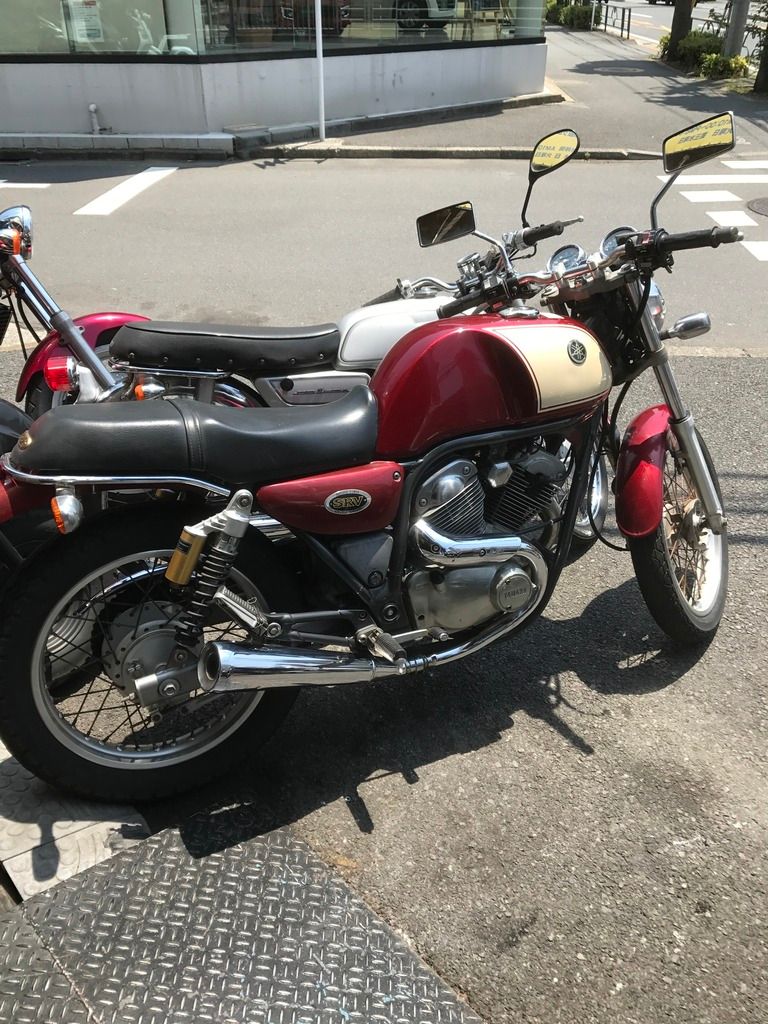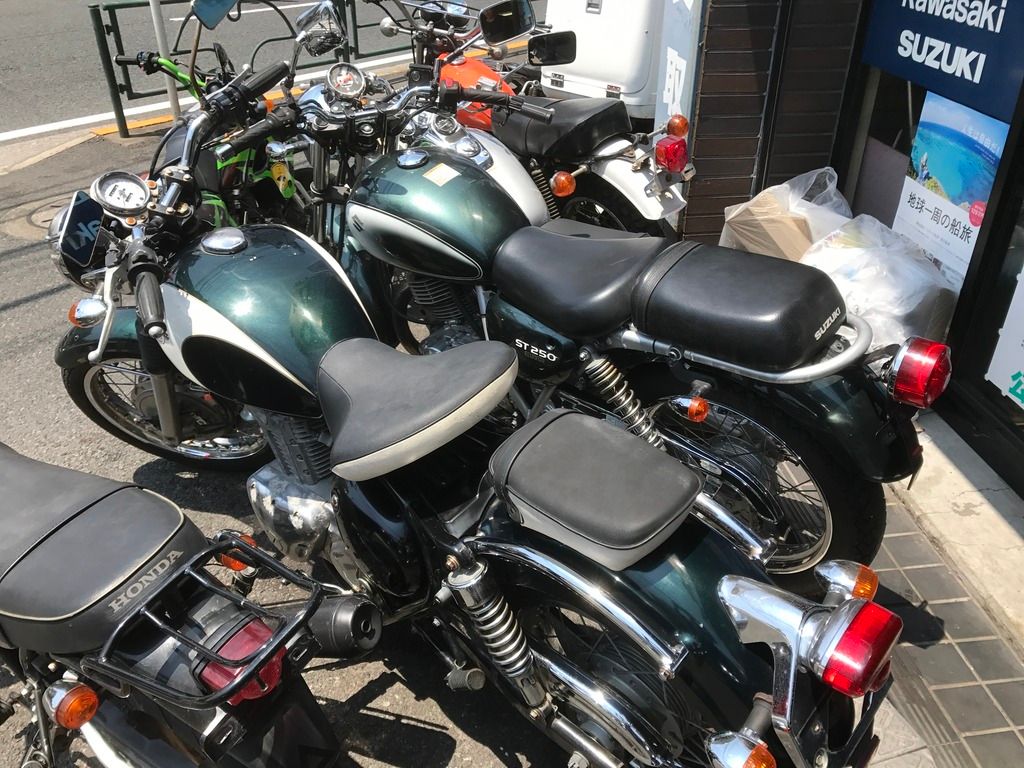 He insisted that I ride around the block as he observed. Then after mandatory photo session of me by the bike, we parted our merry ways.
Beautiful sunny day for a ride and just followed my nose towards the Centre on Tokyo. I topped up with fuel at an attended station (3.25 l for 3 pounds), then managed to reach 50 Kmh over the bridge over the Arakawa river, there was a bit more left in the old girl too I reckon.
I arrived at Tokyo station around 30 or 40 minutes later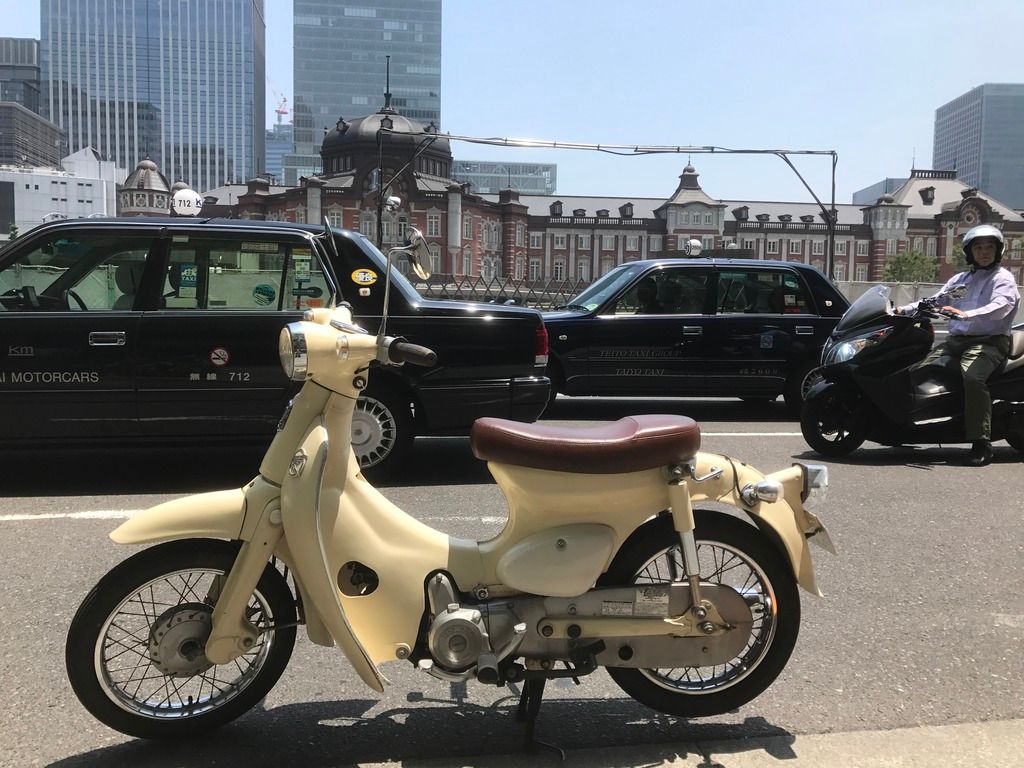 Looking forward to my journey home after work